Assisted Living
Joining our Assisted Living program near Fremont, CA, means opening the door to a retirement lifestyle where independence and assistance are in perfect symphony. As part of our Pacifica Senior Living Union City family, seniors enjoy ample opportunities to do a full range of activities offing an independent life-style with the peace of mind that comes with knowing help is always available, if necessary.

The care plans we offer are individually tailored to fit the healthcare needs and lifestyle preferences of each resident who call us home, and our well-trained staff is well-versed in the art of offering compassionate, respectful assistance. From personal care to medication management, your loved one will be well taken care of.

To further enhance our residents' well being, we also offer a rich array of recreational, cultural, spiritual, and wellness-focused activities such as movie nights, arts & crafts, and live entertainment. Additionally, we've outfitted our modern boutique-style community with a varied list of cruise-inspired amenities that aim to cover our resident's need for entertainment and social interaction. We also have a library fully stocked with books, board games, and puzzles, a spacious gathering room, and a lovely outdoor garden.

Call us anytime to learn more about our Assisted Living community near Fremont.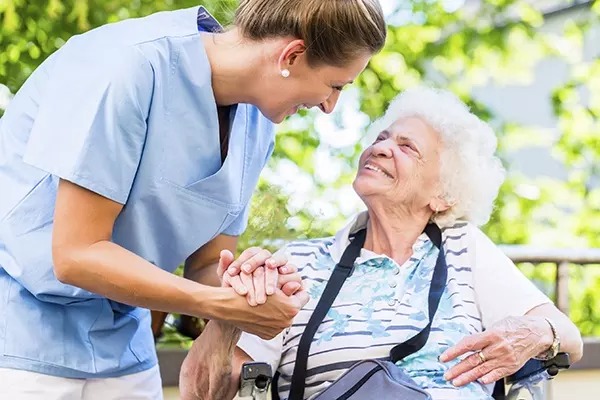 Tailor Our Care Options to Fit Your Unique Needs
Our custom care approach to assisted living allows residents, staff and other health care professionals to develop a service plan that meets the individual needs of each resident. Your needs do not have to fit into a pre-determined package of services. Services include:
Medication management
Coordination of health care needs
Assistance with personal care
Escorts to dining and social programs