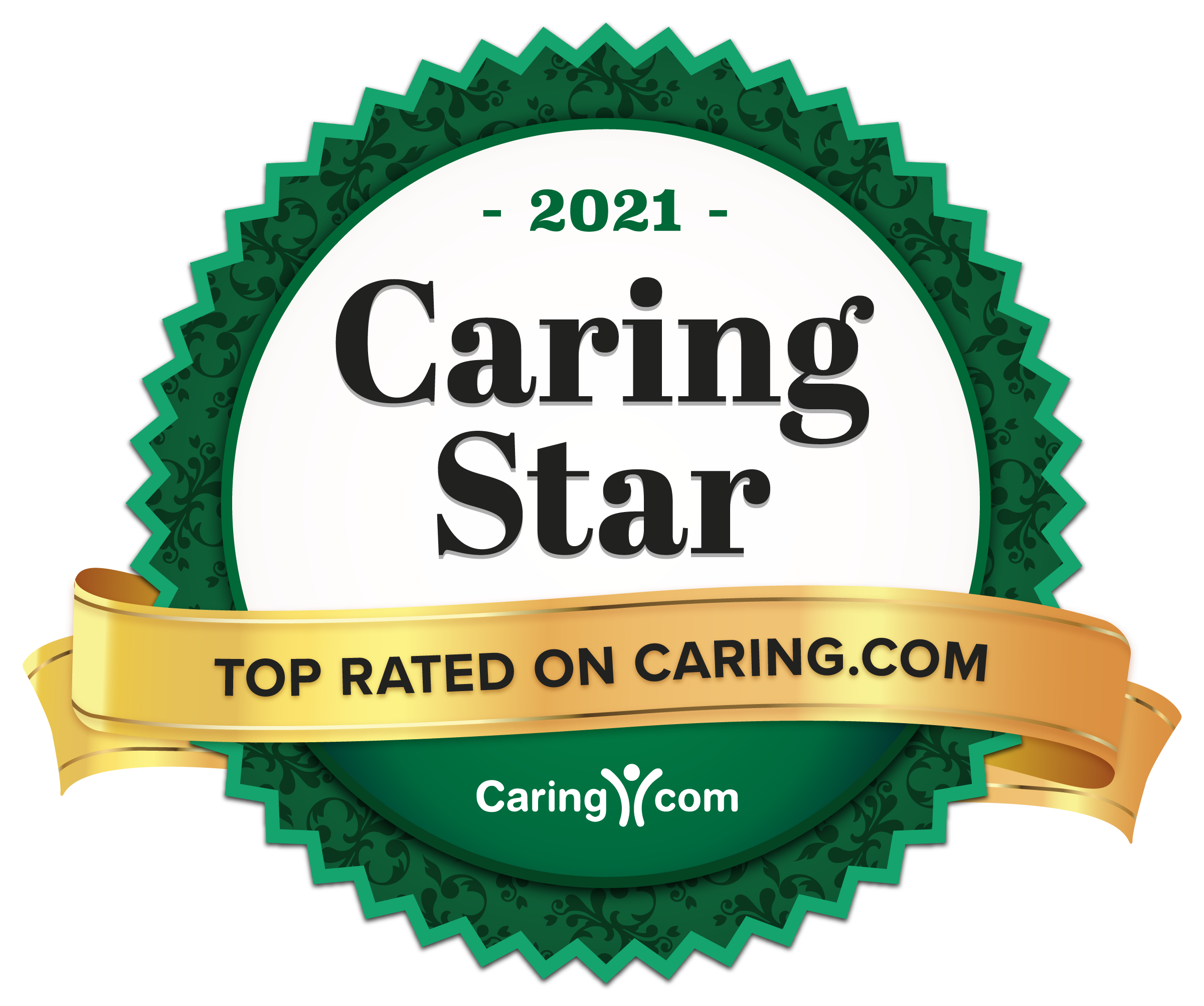 We are proud to congratulate Pacifica Senior Living Santa Barbara on being named one of Caring.com's Caring Stars for 2021!
Pacifica Senior Living Santa Barbara is pleased to announce it has been selected as a 2021 Caring Star for service excellence in senior living. In consumer ratings and reviews on Caring Pacifica Senior Living Santa Barbara earned a 5-star rating (the highest possible score) within the qualification time frame, while also having a high volume of positive reviews, responding to any negative reviews, and meeting other criteria for this national honor. They are only Caring Star 2021 community in Santa Barbara County, and Pacifica Senior Living Santa Barbara is among 156 communities across the country for Caring Stars 2021.

"We are committed to partnering with our current residents, their families and prospective residents to ensure delivery of quality care in a comfortable environment. We understand that dementia is a journey and we pride ourselves on being able to provide assistance in even the most difficult circumstances. This award underscores our commitment to our residents and to being a leading dementia care resource to our community," said Mary Moore, Executive Director of Pacifica Senior Living Santa Barbara. "On behalf of our community staff and leadership, thank you to those who shared positive feedback about us, and to Caring for recognizing us as a Caring Star of 2021."

Online reviews help Americans research and select the best senior living communities. Seniors and their families turn to the Internet and consumer reviews when narrowing their options among senior living communities in their area. They rely on these peer perspectives as much as personal recommendations from friends, geriatric professionals and medical personnel.

Originally published in January 2012 as the first of its kind, the Caring Stars annual list has become the go-to guide of the best senior living communities nationwide–particularly helpful to families new to this market, or when researching from afar and unfamiliar with local options. To be considered for the award, Caring Stars communities meet a set of criteria based on ratings and reviews from senior living residents and their family members. Caring senior care experts also conducted a reviews-integrity audit and other quality-assurance measures before determining the Caring Stars of 2021.
"Congratulations to Pacifica Senior Living Santa Barbara for being among these highly-rated communities achieving such significant praise from their customers in online reviews," Caring's CEO Jim Rosenthal said.

"They stand out as among the best in the nation."
Some of the positive feedback that led to Pacifica Senior Living Santa Barbara being a Caring Star of 2021 includes:
"My mother-in-law has been at Alexander Court (now Pacifica Senior Living Santa Barbara) for several years and has received great care. My wife and I cannot say enough nice things about the personnel. They are so loving and caring. My father-in-law was also there for I believe 2 or 3 years and received the same great care before he passed. We thank you."


"It was so nice to sit in the courtyard and visit with my Aunt. The staff took my temperature and asked me questions and sanitized my hands before the visit. This community seems to be doing a good job keeping my loved one and the other residents safe during these strange times. At the end of my visit, I was delighted that the staff assisted with the transition by reminding my Aunt that zoom happy hour was going to begin shortly and she needed to come inside to find a seat. Very nice place with nice people!"


"In moving a loved one into a facility that will have strangers and new surroundings is a hard decision and one that should be taken seriously with where their new residence will be. The staff made this decision easy for us. They were so warm and welcoming in the interview process and was genuinely interested in our mother and her likes, dislikes, demeanor, and overall persona. The rooms are new and well thought out. I like the fact that the facility is smaller, which allows more one on one attention. There are plenty of activities throughout the day and the food seems great. The first day my mom was given a manicure she enjoyed. The staff is very loving and attentive. To date we feel we made the right choice for our mother. Thank you staff of Pacifica, you made a very difficult decision, not so difficult."