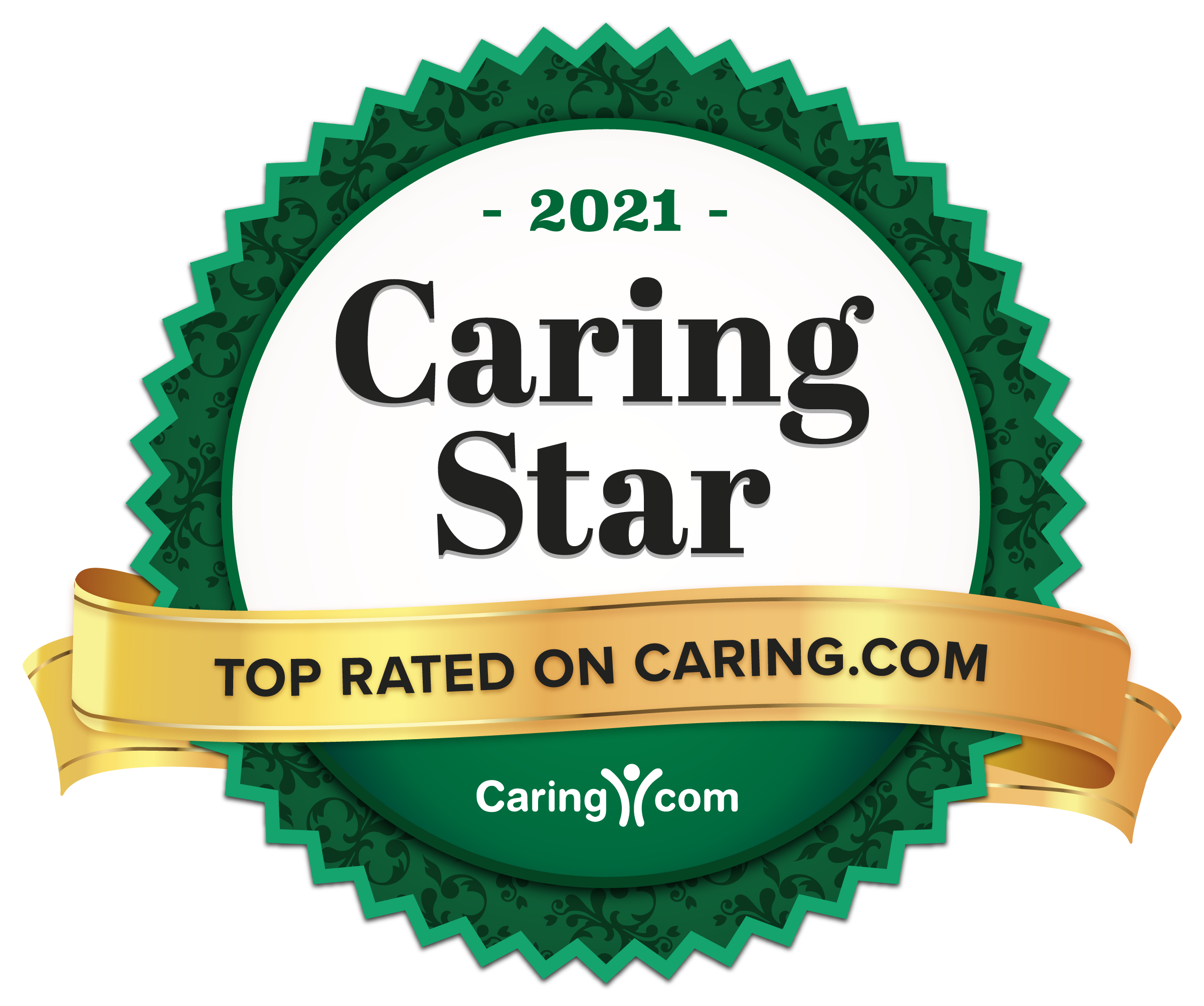 We are proud to congratulate The Meridian at Lake San Marcos on being named one of Caring.com's Caring Stars for 2021!
Meridian at Lake San Marcos is pleased to announce it has been selected as a 2021 Caring Star for service excellence in senior living. In consumer ratings and reviews on Caring Meridian at Lake San Marcos earned a 5-star rating (the highest possible score) within the qualification time frame, while also having a high volume of positive reviews, responding to any negative reviews, and meeting other criteria for this national honor.
Meridian At Lake San Marcos Voted Best Senior Living 2 Years In A Row!
"We are very happy to receive the service excellence award. We are focused on providing high-quality care and person centered service to our residents, each and every day. This award recognizes our efforts." said Kevin Quigley Executive Director of Meridian Lake San Marcos. "On behalf of our community staff and leadership, thank you to those who shared positive feedback about us, and to Caring for recognizing us as a Caring Star of 2021."

Online reviews help Americans research and select the best senior living communities. Seniors and their families turn to the Internet and consumer reviews when narrowing their options among senior living communities in their area. They rely on these peer perspectives as much as personal recommendations from friends, geriatric professionals and medical personnel.

Originally published in January 2012 as the first of its kind, the Caring Stars annual list has become the go-to guide of the best senior living communities nationwide–particularly helpful to families new to this market, or when researching from afar and unfamiliar with local options. To be considered for the award, Caring Stars communities meet a set of criteria based on ratings and reviews from senior living residents and their family members. Caring senior care experts also conducted a reviews-integrity audit and other quality-assurance measures before determining the Caring Stars of 2021.
"Congratulations to Meridian at Lake San Marcos for being among these highly-rated communities achieving such significant praise from their customers in online reviews," Caring's CEO Jim Rosenthal said.

"They stand out as among the best in the nation."
Some of the positive feedback that led to Meridian at Lake San Marcos being a Caring Star of 2021 includes:
"I searched many facilities before choosing The Meridian. It was by far the best place I found. I have a one-bedroom apartment and my furniture fits beautifully. I have lived here for two and a half years and have been very happy here. The staff is very caring and the residents are friendly. The food is as good as any facility and I always can find something on the menu that satisfies me. I enjoy many of the activities they provide, especially the bus trips that are planned for us every month. I lost my husband soon after moving in here and everyone was so supportive. I would recommend The Meridian to anyone who is looking for a nice place to live."


"The Meridian at Lake San Marcos was very pretty, it looked like an Italian villa, and you get the most for your money too. The food was wonderful and the cleanliness was really nice. They have the same décor in the memory care unit as the other levels, and they have lots of activities that the memory care folks can also enjoy. They have two and a half story walk-in rock walls with all kinds of neat things. They have a pool, waterfalls, billiards upstairs, a card room, a workout room, a theater, and so on. They always have activities going on, and they have trips and things that you can sign up for. And they always have special activities for the new year or Fourth of July where you have your choice of steak or lobster or both. The food there was great."


"My mother is in The Meridian. It is beautiful. It is brand new. Everything seems to be wonderful. They have activities like bridge and poker. She enjoys breakfast and lunch with the people there. My husband and I eat there a couple of times, and the food is good. The dining area looks like a restaurant. It is very nice. We chose that place because it is very top of the line."