Memory Care
We all want to offer our loved ones the best care available, especially if they need specialized help. To achieve this, Meridian at Lake San Marcos has carefully constructed a Memory Care community in San Marcos that dedicates itself to assisting those facing different types of memory impairments, Alzheimer's or dementia. Our Legacies™ Memory Care program recognizes the unique needs of each individual and customizes each plan to suit them.
You Don't Have to Deal with Alzheimer's Disease Alone
Thanks to our expertise and with the help of our dedicated resident services director, our residents benefit from a tailored plan that allows them to enjoy the best quality of life, while also giving their families the peace of mind they deserve. The large selection of life-enriching social activities and customized memory therapies offer all the support your loved ones need. And our dedicated staff takes care of everything from daily activities such as dressing, eating, or grooming to organizing dinners with friends and family. We offer private and shared suites, three meals served daily in a familiar ambiance, medication management, assistance with daily activities, cueing, and many more thoughtful services.
Contact us today to schedule your personalized tour. We are happy to answer any questions you might have and assist you throughout this transition.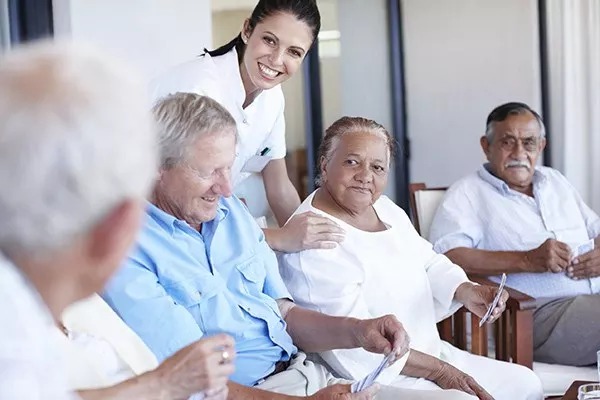 Our Separate, Secured Memory Care Community Offers:
Medication Management
Assistance with Activities of Daily Living (ADL's)
Escorts to Meals and Planned Activities
Incontinence Care*
Cueing/Reminers as Necessary
Stand-By and/or Full Assistance with Bathing and Grooming
Transfer Assistance
Dietary Monitoring
Behavioral Interventions