Welcome to Pacifica Senior Living: Riverside Legacies Memory Care, a dedicated memory care community offering customized care for residents living with dementia and Alzheimer's disease in Riverside, California.
Our specialized, Inland Empire community is designed to provide residents and their family members with 24-hour peace of mind. Through thorough intake assessments, we identify each resident's individual needs to provide an ideal balance of supports during their stay.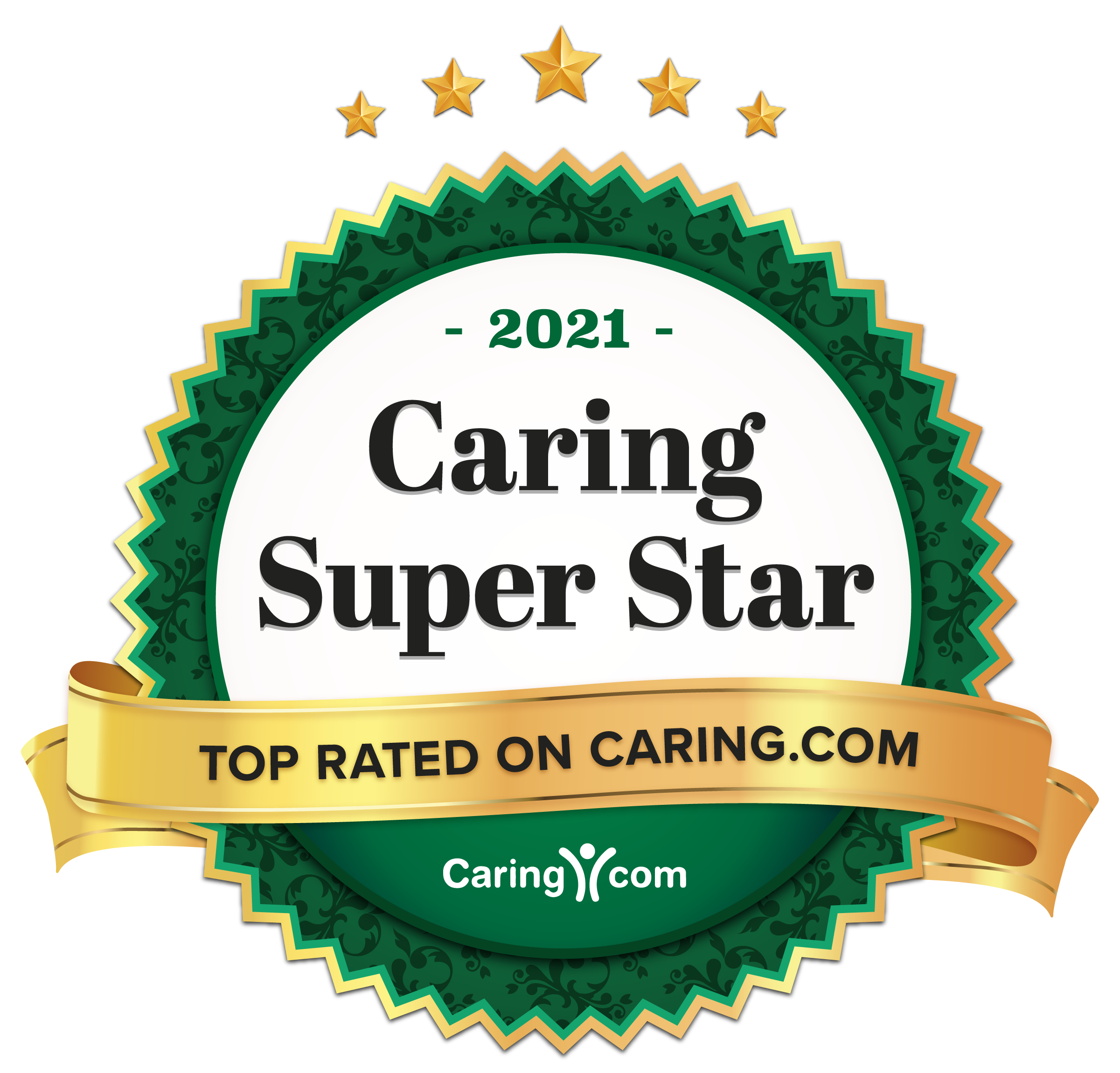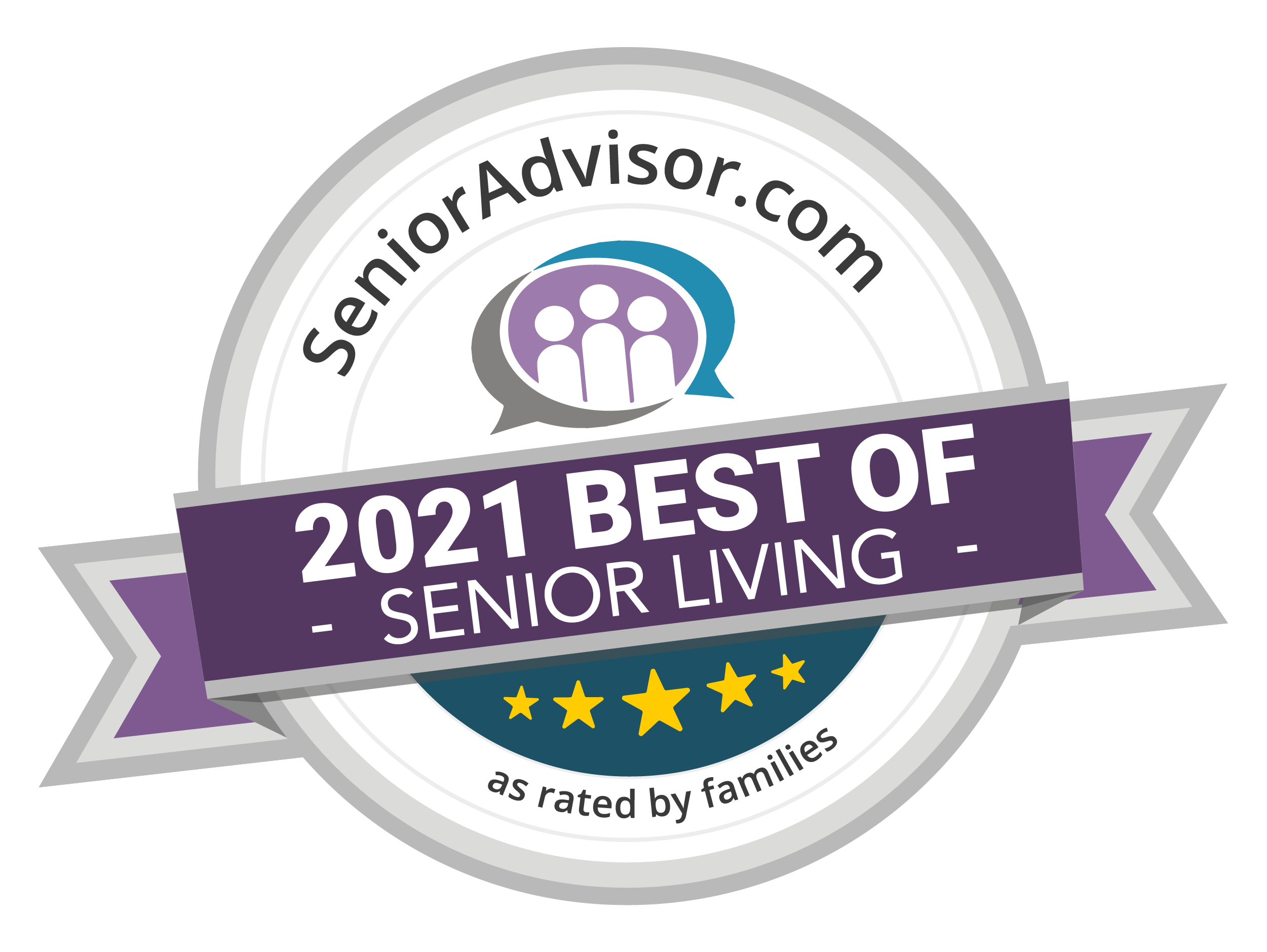 We are proud to congratulate Pacifica Senior Living: Riverside Legacies Memory Care on being named one of Caring.com's Caring Super Stars for 2021 and the Senior Advisor 2021 Best of Senior Living award!
(Read more)
Memory Care in Riverside, CA
At Pacifica Senior Living Riverside, residents enjoy a comprehensive approach to memory care that their daily routine front and center. We recognize the many ways each resident is unique, and we provide ample levels of care that adapt and evolve as our residents' needs change.
We provide a range of personal care services, including assistance with residents' daily activities and medication management. Our team is certified to provide Alzheimer's care, creating a supportive environment that encourages comfort and enhanced wellbeing. Each memory care secure unit is fitted with an emergency call system, helping residents request help when they need it.
Dining at Riverside Legacies Memory Care
Dining is available to our residents up to three times per day, with fresh, hot meals served in our beautiful restaurant-style dining room for breakfast, lunch, and dinner.
Our professional kitchen staff prepares meals with residents' preferences and dietary needs in mind, serving a new menu daily. Many residents enjoy dining together with their peers, sharing time with one another as they savor hand-crafted recipes.
Life Enrichment at Pacifica Senior Living Riverside
We provide a wealth of activities and therapies that promote social, physical, and cognitive wellbeing to help our Memory Care residents as they navigate life with dementia or Alzheimer's disease.
Housekeeping and Transportation in Riverside, CA
Housekeeping services are available at Pacifica Senior Living Riverside, helping our residents live with peace of mind about their surroundings. Our housekeeping services include trash removal, linen care, laundry service, and general tidying.
Additionally, our transportation services provide a safe, reliable way to navigate Riverside and help residents attend medical appointments and pick up prescriptions when necessary.
Things to Do at Riverside Legacies Memory Care
We are located off of Clay St., near Limonite Ave. Gold Star Hamburgers is a popular local takeout option among our residents, located a few blocks south of our community. Traveling north toward Limonite Ave., residents may enjoy dining at Vicky's Restaurant Riverside or Diablos Micheladas Mexican Grill. Popular nearby chain restaurants including KFC, Starbucks, Subway, and Del Taco, with Round Table Pizza delivering to the community.
The Jurupa Hills Country Club is a popular nearby location for golfing and outdoor recreation, with additional golf opportunities available at Indian Hills Golf Club. Walgreens is also located nearby for pharmacy pick-up.
Pacifica Senior Living in Riverside, CA
At Pacifica Senior Living: Riverside Legacies Memory Care, we are committed to helping families navigate their memory loss journeys by providing personalized dementia and Alzheimer's care to all of our residents. Our community stands out from other memory care facilities in Riverside, CA, offering a comfortable and secure atmosphere that encourages wellness among residents living with memory-related conditions.
For more information about Pacifica Senior Living Riverside please give us a call or send us an email today.