Memory Care
Our Memory Care program in Palm Springs is built on the latest research as well as the knowledge base and experience of our highly-trained staff. Seniors impaired by symptoms of early, middle or late-stage Alzheimer's or dementia will find at Pacifica Senior Living Palm Springs the well-rounded therapy and treatment plans they need to overcome everyday challenges and maintain their sense of self.

To make sure your loved one receives the optimal level of care, our Legacies™ Memory Care program has proven to help alleviate at least part of our residents' discomfort. Seniors live in small "Cluster Groups" comprised of residents with similar cognitive abilities, which offers them a sense of community and creates an environment of trust. Our staffs involve them in easy Daily Path activities—specific dementia-care activities such as folding, matching or letter writing—which give them a sense of accomplishment. Also, our senior living community offers a wide array of cognitive-enhancing activities specifically designed to help residents nurture their retained abilities.

Contact us to learn more about our Memory Care program in Palm Springs and to take the first step towards choosing Pacifica Senior Living Palm Springs as a home for someone you love.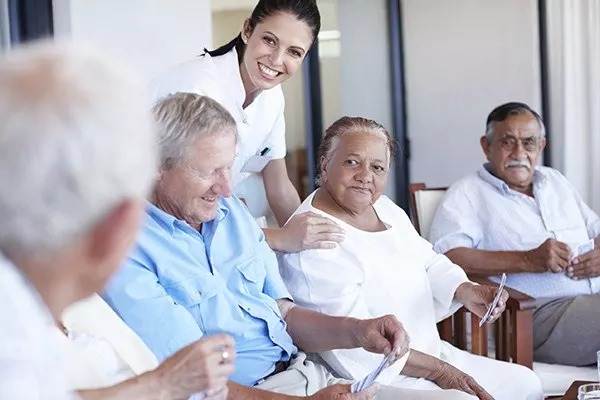 Memory Care Features & Amenities
The Clare Bridge Dining Program was designed by a team of Alzheimer's care professionals, including a gerontologist specializing in dementia care, a chef, and a registered dietician. It offers:
Dementia-Friendly Menus
Small Dining Rooms with Consistent Pre-Selected Seating
Personal Dining Assistance