Memory Care
Pacifica Senior Living Oceanside offers seniors struggling with Alzheimer's, dementia, and other memory-related conditions the genuine compassion, professional care, and thoughtful assistance they need to lead a full, satisfying lifestyle. Our Legacies Memory Care program in Oceanside, CA emphasizes person-centered care, providing custom-tailored therapy plans that acknowledge your loved one's needs and lifestyle preferences. Our residents receive all the help required to preserve their cognitive abilities, maintain their individuality, and heighten their well-being.
Person-Centered Care
Located in its own, separate neighborhood within the Pacifica Senior Living Oceanside campus, our memory care community is safe and secure. Your loved one has as much freedom as they want to take strolls on our beautifully-landscaped outdoor recreation areas or to indulge in a fun activity in our indoor entertainment areas. Our vigilant staff is always alert and ready to offer residents a helping hand, as well as a warm, heartfelt smile. We also offer a wide variety of life enrichment programs, which include brain games, cognitive-enhancing activities, and plenty of entertainment options.
You Don't Have to Deal with Alzheimer's Disease Alone
Contact us to learn more about our premier Memory Care program in Oceanside. We invite you to get in touch with our Resident Care Director to discover all the reasons why you should entrust us with your loved one's well-being.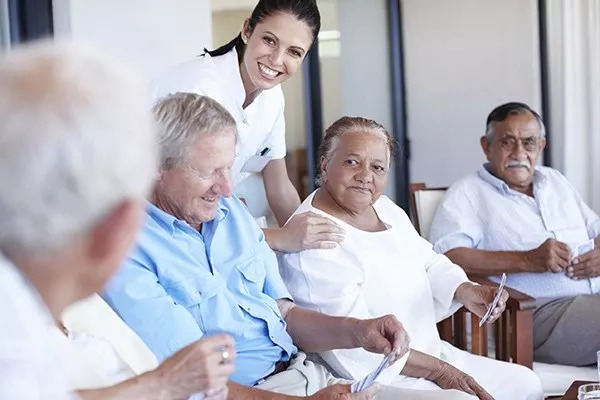 Services and Amenities:
Cueing
Medication management
Assistance with activities of daily living (bathing, dressing, eating, grooming, etc.)
Escort to meal and planned activities
Incontinence care
Stand-by and/or full assistance with bathing and grooming
Transfer assistance
Dietary monitoring
Behavioral interventions
Life enrichment programming