Respite Care
Whether you've just been discharged from a hospital or you're looking for a place to stay for a few days, Pacifica Senior Living Oakland Heights is ready to welcome you home. Our Respite Care program in Oakland, CA, accommodates the need for short-term housing; and even throws in a mix of professional assistance and a full complement of life enrichment activities.
While our staff can help with everything from bathing, dressing, and grooming assistance to medication management, we also have a five-star rehab facility to speed up recovery. And if you need a bed to rest your head while your family or the primary caregivers are out of town, our senior living community will be your second home. Our attractive amenities, which include a beautiful rooftop garden, a fitness center, multiple lounge areas, and a computer & Wii gaming center, are yours to use. Or, you can indulge in one of the many daily activities we organize; the choice is yours.
Contact us to learn more about our Respite Care program and to discover why it's a perfect fit for your short-term needs. Feel free to stop by for a tour, as well.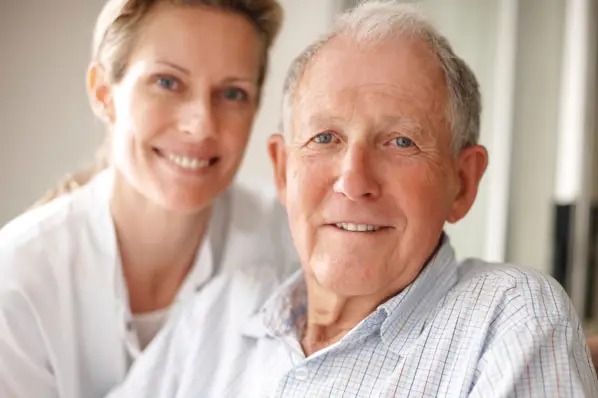 A Helping Hand
Respite care is the answer if a loved one is being discharged from a hospital or nursing home, and may still need some extra help to ease the transition to home. Or if a family member or caregiver is going away on vacation, and you need a temporary place to rest your head and have your needs attended to by our professional staff. We offer short-term living options to fit your needs. As an extension of our family, you're welcome to experience quality care and a community that feels like home. Personalized tours daily! Please contact us to reserve your time.