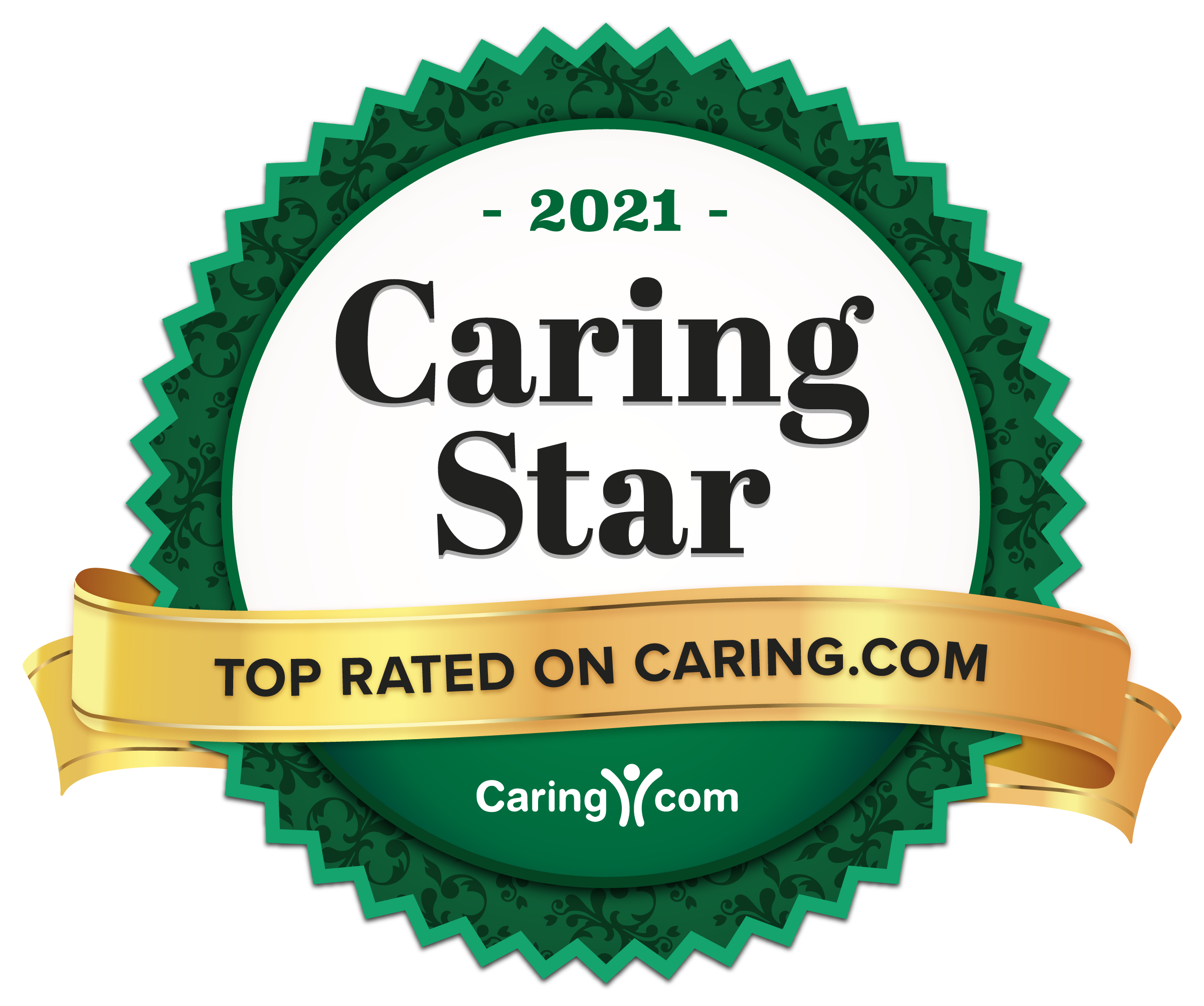 We are proud to congratulate Pacifica Senior Living Northridge on being named one of Caring.com's Caring Stars for 2021!
Pacifica Senior Living Northridge is pleased to announce it has been selected as a 2021 Caring Star for service excellence in senior living. In consumer ratings and reviews on Caring Pacifica Senior Living Northridge earned a 5-star rating (the highest possible score) within the qualification time frame, while also having a high volume of positive reviews, responding to any negative reviews, and meeting other criteria for this national honor. There are only 4 Caring Star 2021 communities in Los Angeles County, and Pacifica Senior Living Northridge is among 156 communities across the country for Caring Stars 2021.

"We strive daily to provide high-quality care and services for our residents, and this award validates our delivery on that promise," said Lisa Villasenor of Pacifica Senior Living Northridge. "On behalf of our community staff and leadership, thank you to those who shared positive feedback about us, and to Caring.com for recognizing us as a Caring Star of 2021."

Online reviews help Americans research and select the best senior living communities. Seniors and their families turn to the Internet and consumer reviews when narrowing their options among senior living communities in their area. They rely on these peer perspectives as much as personal recommendations from friends, geriatric professionals and medical personnel.

Originally published in January 2012 as the first of its kind, the Caring Stars annual list has become the go-to guide of the best senior living communities nationwide–particularly helpful to families new to this market, or when researching from afar and unfamiliar with local options. To be considered for the award, Caring Stars communities meet a set of criteria based on ratings and reviews from senior living residents and their family members. Caring senior care experts also conducted a reviews-integrity audit and other quality-assurance measures before determining the Caring Stars of 2021.
"Congratulations to Pacifica Senior Living Northridge for being among these highly-rated communities achieving such significant praise from their customers in online reviews," Caring's CEO Jim Rosenthal said. "They stand out as among the best in the nation.""
Some of the positive feedback that led to Pacifica Senior Living Northridge being a Caring Star of 2021 includes:
"Couldn't be happier with the professionalism and caring of the staff. As a long distance caregiver for my 89-year-old mother, I found everyone to go above and beyond being helpful. My mom needed to be transferred from another senior living facility after her dementia needed closer attention. Surprisingly she was very pleased w her new surroundings and the attention she was given. The staff became long distance friends who would keep me informed of her antics. I will be forever grateful!"


"We moved my Grandma into Pacifica Northridge from another community and the difference I noticed was immediate. Such a warm and inviting feeing, more like home. The staff is kind and they truly care about their residents. My grandma is thriving thanks to this community. She is painting again and no longer complains about the food! I feel at ease now knowing she is well taken care of. He room has high ceilings which makes it feel very spacious with lots of natural light. One resident plays the piano, which she loves. She gets her medication on time and even gets her nails painted. My family is so grateful to have found Pacifica Northridge."


"My parents recently moved in Pacifica Senior Living Northridge. We are very happy we made this decision to move my parents. They had been at two other Assisted Living Facilities. We made this choice because of the emphasis on emotional and cognitive care. They are friendly and very attentive to my parents. So many activities for them to be involved in. They also have just up-graded their downstairs dining and activity areas. They have outside patios connected to the units and different sized rooms to choose from. Encourage you to see if it is the right place for you or your family members."