Living Options
At Pacifica Senior Living Santa Clarita we pride ourselves in tackling the task of creating a life of comfort and care for each and every one of our residents. We know that our community is best if built around lives well-lived while providing the safety, security, and 24-hour care that has made us an award-winning community in Santa Clarita, California. Our community is specifically designed to cater to senior residents that want to maintain an active and social lifestyle while still receiving the full spectrum of comfort and care that sets us apart from other communities.
We take into consideration every aspect of our residents' lives—from their healthcare needs and living preferences, to their hobbies, life stories, and favorite foods—and create individualized care plans based on what we learn before they move in, and continue to learn when they're a part of our family. And our team of dedicated professionals are committed to providing the care for our residents so they can live the active and comfortable life they desire, whether they are a part of our HeartlandTM Assisted Living program or our LegaciesTM Memory Care program. It is our mission to always be here for you and your loved ones, and it is one at which we always succeed.
We also extend the same compassion and comfort to our amenities, offering our residents services such as medication management and bathing and dressing assistance, three fresh, chef-prepared meals served daily, transportation around the Santa Clarita area, housekeeping, laundry, and more. We want our residents to feel supported and cared for as members of our community at Pacifica Senior Living Santa Clarita, 24 hours a day, every single day.
To learn more about the living options available to you and your loved ones, please select from the list below:
about our living options!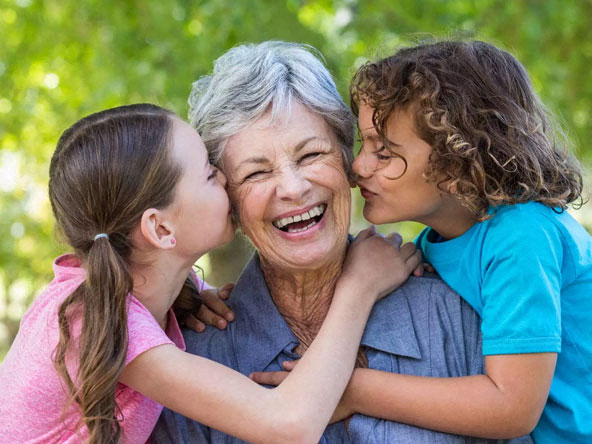 Assisted Living
Our Assisted Living program allows each resident to choose and receive the quality of care their individual interest and physical well-being requires. We seek to find the right balance between independent living and the need for more help with challenging day-to-day routines.
Memory Care
Our LegaciesTM Memory Care program is a compassionate community designed to maintain a high quality of life for residents coping with Alzheimer's and other memory-related conditions.
Visit Us!
Click below to schedule your very own personal tour today!