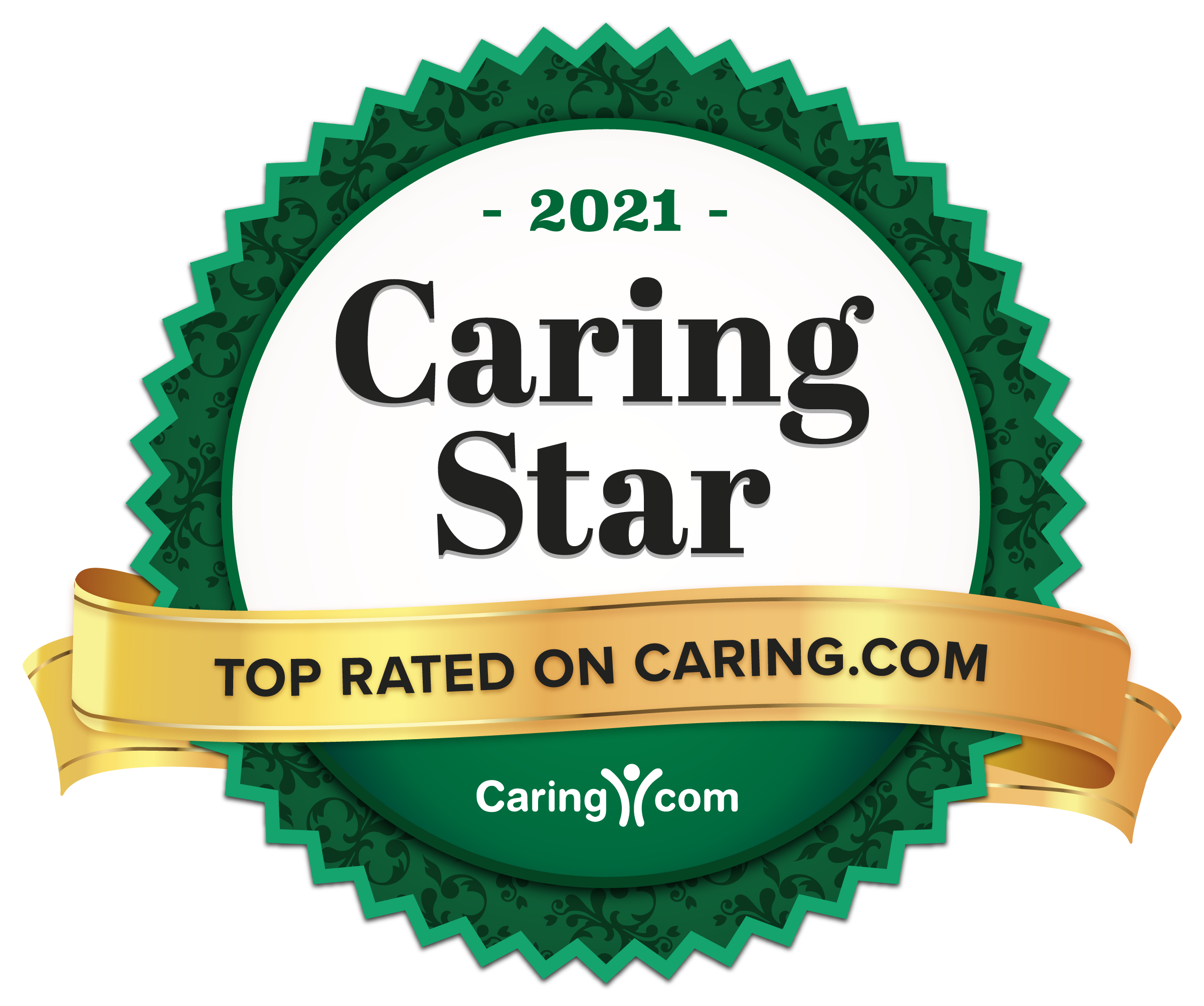 We are proud to congratulate The Park Lane on being named one of Caring.com's Caring Stars for 2021!
The Park Lane is pleased to announce it has been selected as a 2021 Caring Star for service excellence in senior living. In consumer ratings and reviews on Caring.com The Park Lane earned a 5-star rating (the highest possible score) within the qualification time frame, while also having a high volume of positive reviews, responding to any negative reviews, and meeting other criteria for this national honor. There is only one Caring Star 2021 community in Monterey County, and The Park Lane is among 156 communities across the country for Caring Stars 2021.
There is only 1 Caring Star 2021 community in Monterey County, California! The Park Lane!
"We strive daily to provide high-quality care and services for our residents, and this award validates our delivery on that promise," said Beau A. Ayers, Executive Director of The Park Lane. "On behalf of our community team members and leadership, thank you to those who shared positive feedback about us, and to Caring.com for recognizing us as a Caring Star of 2021."

Online reviews help Americans research and select the best senior living communities. Seniors and their families turn to the Internet and consumer reviews when narrowing their options among senior living communities in their area. They rely on these peer perspectives as much as personal recommendations from friends, geriatric professionals and medical personnel.

Originally published in January 2012 as the first of its kind, the Caring Stars annual list has become the go-to guide of the best senior living communities nationwide–particularly helpful to families new to this market, or when researching from afar and unfamiliar with local options. To be considered for the award, Caring Stars communities meet a set of criteria based on ratings and reviews from senior living residents and their family members. Caring senior care experts also conducted a reviews-integrity audit and other quality-assurance measures before determining the Caring Stars of 2021.
"Congratulations to The Park Lane for being among these highly-rated communities achieving such significant praise from their customers in online reviews," Caring's CEO Jim Rosenthal said.

"They stand out as among the best in the nation."
Some of the positive feedback that led to The Park Lane being a Caring Star of 2021 includes:
"My Mother has been at Park Lane for a little over a year. Mother wasn't sure if she was going to like it here, but after a short time she was convinced that this was the right move for her. Her room is very comfortable, with lots of natural light. She has a very good rapport with staff (Med-Techs). they are doing an amazing job keeping her safe during these crazy times. Thank you!! She really enjoys the different activities, Music, wine tasting, bingo, painting, exercise, just to name a few. The food staff is great, from the wonderful chef to the bus people. The food is off the charts, can't wait to share another meal with her."


"We have been pleased with both the staff and housing for our Mom. During normal times they provide beautiful music, activities and make it feel very much like home. Cleanliness is always important, we feel Park Lane is following strict rules cleaning and wearing masks and gloves to ensure everyone is protected. Our family really appreciates everyone for all their hard work to keep our Mom and all the other lovely residents safe. Keep up the good work."


"The assistance that we were given when we first visited and decided this was the place that our relative would live, was outstanding. The ladies Marissa and Cynthia were kind and understanding of the hard decisions that we had to make. The grounds are beautiful and the med techs are terrific and caring. The food is tasty but could be hotter and larger portions. But offers a Great variety. The rooms are open, bright and airy, but like in any establishment sometimes needs attention to detail. Very cozy and offers many activities if you wish to participate."