Heartland™ Assisted Living
The Park Lane's assisted living services take a "whole-person" approach to wellness, and are tailored to meet your needs, now and in the future. Services can be dialed up, or back, at any time, so you are always getting the help you need.
Residents choosing assisted living services enjoy all of the service amenities and common areas as listed above, as well as highly-personalized care services as needed to support independence and wellness.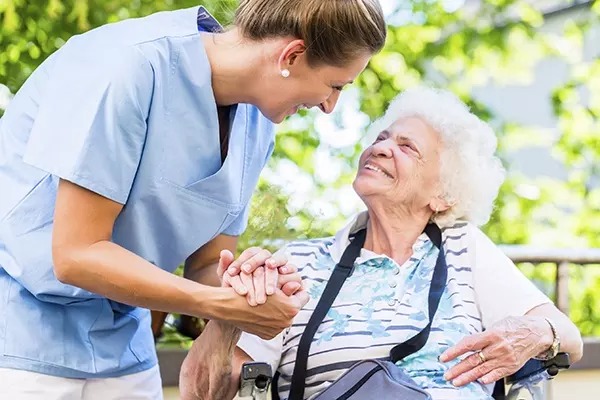 Tailor Our Care Options to Fit Your Unique Needs
Three meals daily, and snacks
Weekly housekeeping, personal and flat linen laundry service
Help with daily activities, including bathing, dressing and grooming
Assistance with managing medications
Fully-equipped kitchens with microwave oven
Safety assist grab bars in tub and showers
A holistic personal wellness plan that supports the whole "you"—physical, spiritual, emotional, social and intellectual