Welcome to The Park Lane, a Pacifica Senior Living Community in sunny Monterey, California, offering comprehensive Independent Living, Assisted Living and Memory Care programs.
Our Assisted Living and Memory Care community provides residents with customized care, assessing each person to understand their needs. Independent Living residents enjoy total control over their daily routines, with a diverse range of life enrichment programming each morning, afternoon, and evening.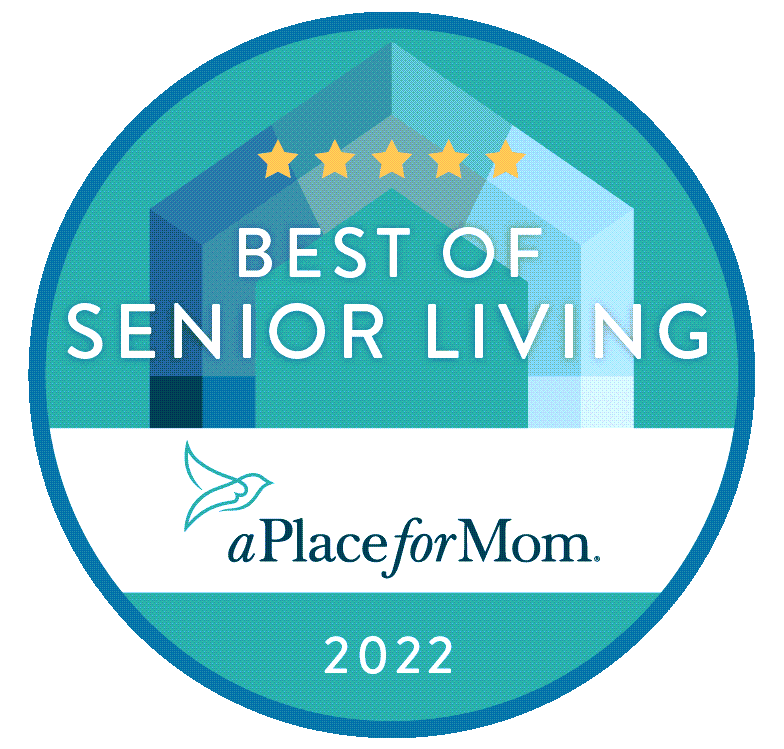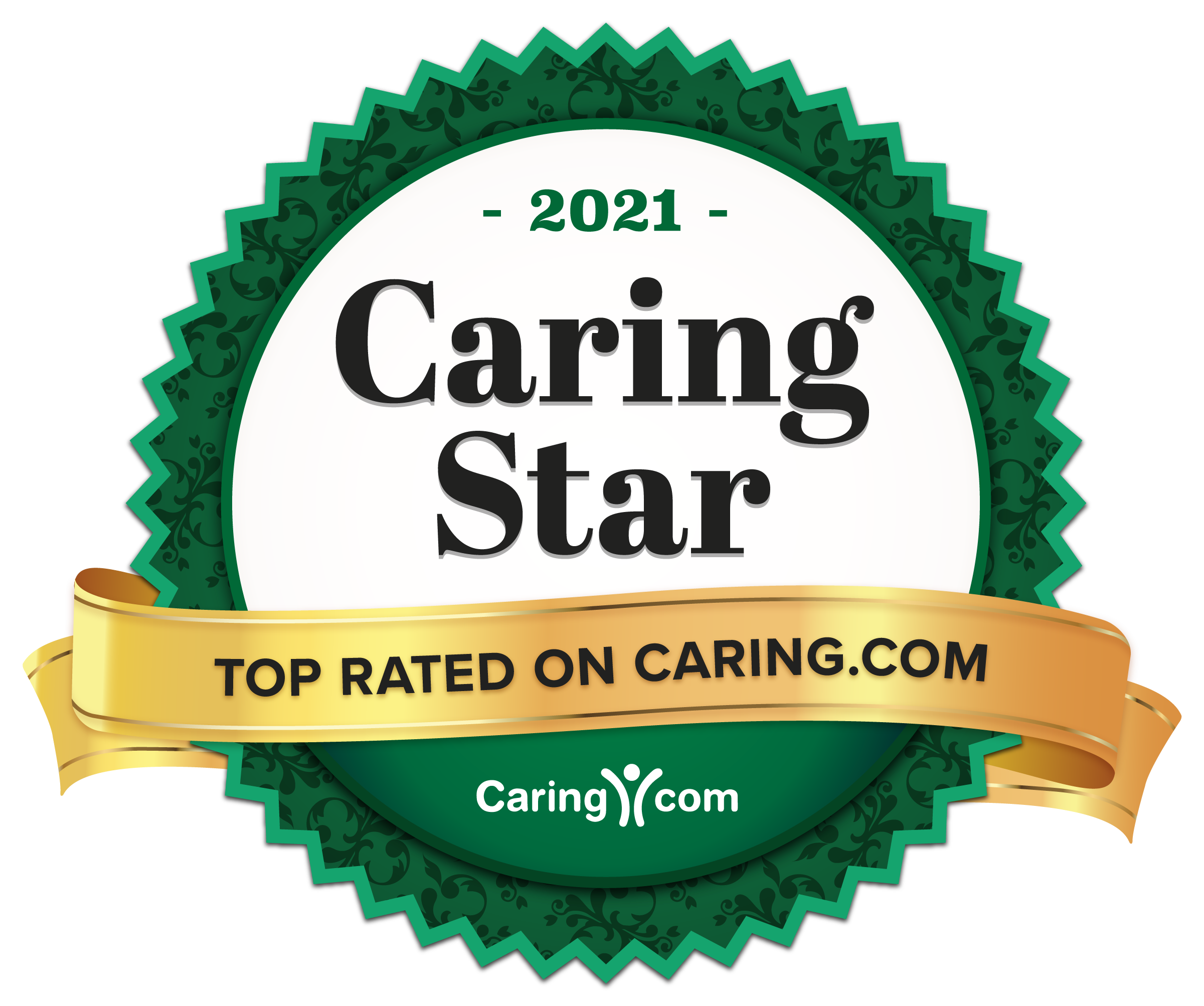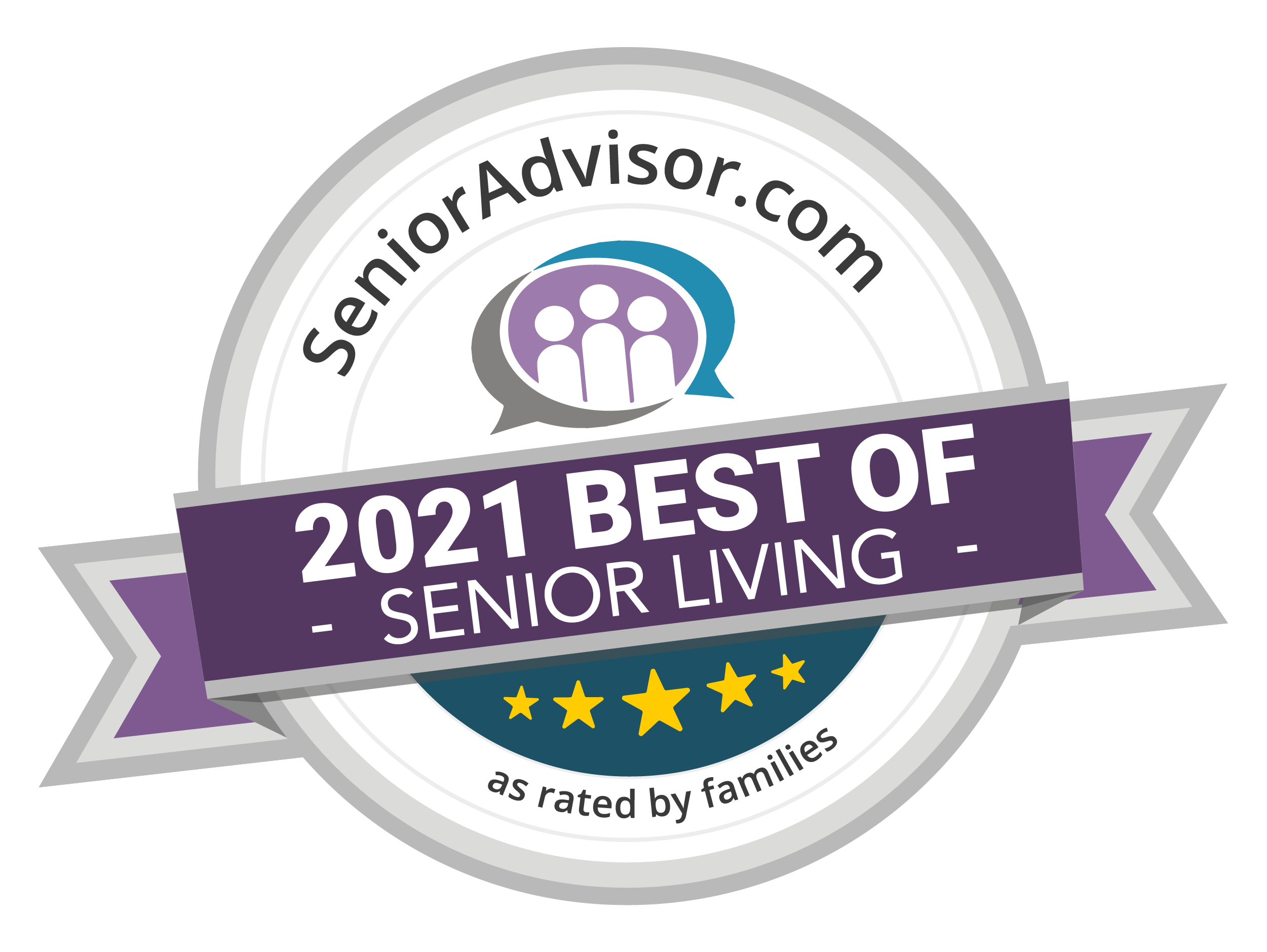 We are proud to congratulate The Park Lane on being named one of Caring.com's Caring Stars for 2021 and A Place for Mom 2022 Community and Provider Engagement award!
(Read more)
Independent Living in Monterey
Our Independent Living program is designed for families seeking 24-hour peace of mind while maintaining the comfort of home living. We offer spacious, luxurious apartments complete with modern amenities and ample storage, featuring emergency call systems for easy staff access. Independent Living residents are invited to dine on two chef-prepared meals per day in our dining room, with unlimited opportunities for fun and engagement in our fitness room, on-site spa, and library.
HeartlandTM Assisted Living in Monterey
We assess potential HeartlandTM Assisted Living residents of The Park Lane before they move in to our community to better understand their level of care, offering a range of services to help residents manage their day-to-day activities. Our team assists residents with dressing, bathing, and grooming as determined by their service plan, among other things. Help is available around the clock thanks to our emergency call systems, which are located in every apartment.
LegaciesTM Memory Care in Monterey
Residents of our award-winning LegaciesTM Memory Care community receive specialized services designed for individuals managing life with dementia or Alzheimer's disease. Our Memory Care residents live in warm, secure units with licensed memory care staff on site 24 hours a day. As each dementia care or Alzheimer's care resident's needs change, we adjust their routine to always provide the optimal level of care.
Dining at The Park Lane
Dining is available to all residents of The Park Lane's Assisted Living and Memory Care programs three times per day, and up to twice per day for Independent Living residents as well. Our dedicated chefs handcraft meals from fresh, flavorful ingredients, serving new menu options for breakfast, lunch and dinner daily. We invite our residents to dine together in our beautiful restaurant-style dining room, creating ample opportunity to meet their peers and socialize.
Life Enrichment at The Park Lane
Our life enrichment activities create ongoing opportunities for residents to live an active lifestyle and be involved with their peers each morning, afternoon, and evening. Popular events at our community have included exercise classes, happy hour, arts and crafts, and movie screenings, alongside dementia-specific programming like word searches and puzzles.
Housekeeping and Transportation at The Park Lane
We provide housekeeping services to our residents, including general tidying, linen services, laundry assistance, and apartment maintenance.
And our transportation services are designed to help residents navigate the Monterey area, providing rides to hospitals, doctors' offices, banks, grocery stores, and more.
Things to Do in Monterey, CA
Our community is located near Cabrillo Highway, putting dozens of within a few minutes' drive. We are close to the Del Monte Shopping Center, a popular local mall which is home to Williams Sonoma, Petco, and more. Residents will find a Whole Foods Market next to the mall for shopping and Rite Aid for pharmacy services. Popular places to eat at the Del Monte Shopping Center include Pizza My Heart, Lalla Grill, Islands Restaurant Monterey, and California Pizza Kitchen.
The Park Lane in Monterey
At The Park Lane, we provide senior living that invites residents and their family members to live with peace of mind. For more information about our Independent Living, Assisted Living and Memory Care community, please give us a call or send us an email today. Our team is happy to explain the differences between our types of care and help you decide if The Park Lane is the right choice for you and your loved ones.