Memory Care
Our Legacies™ Memory Care facility at Pacifica Senior Living Escondido is a specialized community designated to provide the highest levels of care to those coping with different stages of Alzheimer's or other types of dementia. A secured community with safe backyards and a dedicated staff certified in Alzheimer's care, we are here to empower your loved one to lead an active and engaging lifestyle.
You Don't Have to Deal with Alzheimer's Disease Alone
At Pacifica Senior Living Escondido, we offer more than just a professional memory care program; we provide a comfortable home equipped with everything those dear to you need to lead a fulfilling life. Our extensively trained staff goes the extra mile every day to ensure each resident gets the care, respect, and support they need as well as nurture their self-esteem, encourage them to participate at least in some of our life enrichment activities, and ensuring all their physical and cognitive needs are met..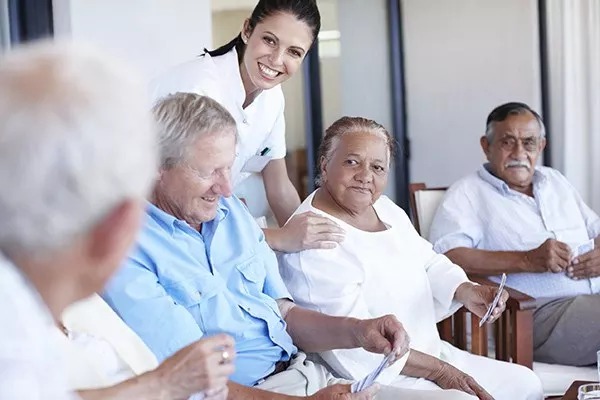 We know that no two individuals are the same and we customize each care plan to fit their unique needs as well as offer a variety of activities, including crafts, movies, card games, picnics at Dixon Lake, outings to nearby attractions, simple strolls, and many more. We're also proud to offer music therapy, a program that enables us to help residents in memory care get back to their true selves through repeated exposure to their favorite songs. Plus, thanks to our comprehensive, person-centered approach we successfully integrate both behavioral management and nursing assistance into our care plans. Our goal is to give your loved one a fulfilling lifestyle, while also offering the family the peace of mind that can only come with knowing those most dear to you are well taken care of.

Find out more about our Legacies Memory Care programs in Escondido, California and contact us for a personalized tour at Pacifica Senior Living Escondido.