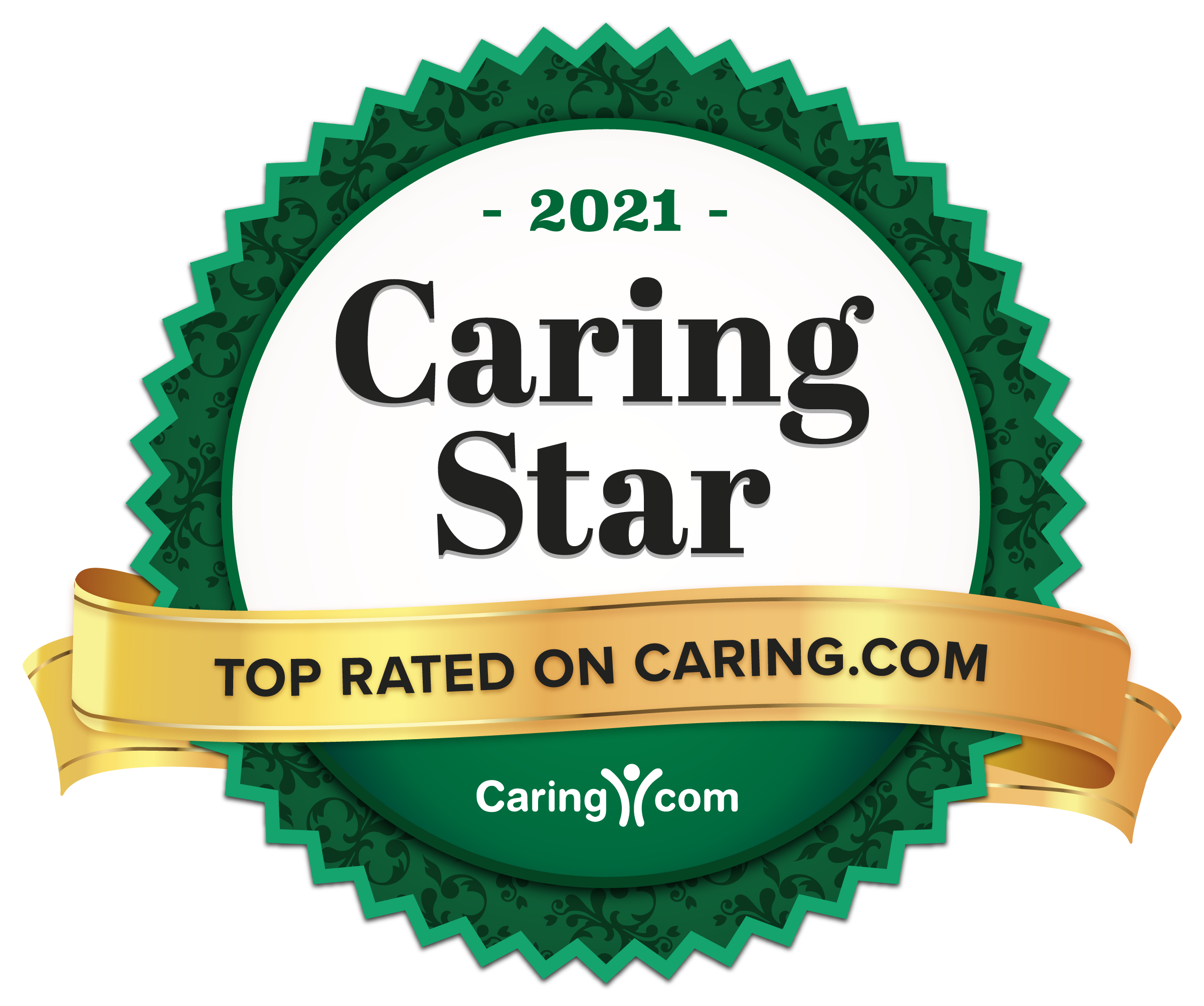 We are proud to congratulate Avila Senior Living at Downtown SLO on being named one of Caring.com's Caring Stars for 2021!
Pacifica Senior Living Bakersfield is pleased to announce it has been selected as a 2021 Caring Star for service excellence in senior living. In consumer ratings and reviews on Caring.com Pacifica Senior Living Bakersfield earned a 5-star rating (the highest possible score) within the qualification time frame, while also having a high volume of positive reviews, responding to any negative reviews, and meeting other criteria for this national honor. There are only 2 Caring Star 2021 communities in Kern county, and Pacifica Senior Living Bakersfield is among 156 communities across the country for Caring Stars 2021.
Pacifica Senior Living Bakersfield is 1 of only 2 Caring Star 2021 communities in California!
"At Pacifica Senior Living of Bakersfield we strive for a quality of life for our residents in a home-like atmosphere. We focus on a balance of physical health, emotional well-being, social well-being and nutrition," said Cassondra Bradford, Executive Director of Pacifica Senior Living Bakersfield. "On behalf of all us at Pacifica Senior Bakersfield thank you for trusting us with you loved one and allowing us to care for them, your positive reviews to Caring.com helped us to be recognized for Caring Star of 2021.

Online reviews help Americans research and select the best senior living communities. Seniors and their families turn to the Internet and consumer reviews when narrowing their options among senior living communities in their area. They rely on these peer perspectives as much as personal recommendations from friends, geriatric professionals and medical personnel.

Originally published in January 2012 as the first of its kind, the Caring Stars annual list has become the go-to guide of the best senior living communities nationwide–particularly helpful to families new to this market, or when researching from afar and unfamiliar with local options. To be considered for the award, Caring Stars communities meet a set of criteria based on ratings and reviews from senior living residents and their family members. Caring senior care experts also conducted a reviews-integrity audit and other quality-assurance measures before determining the Caring Stars of 2021.
"Congratulations to Pacifica Senior Living Bakersfield for being among these highly-rated communities achieving such significant praise from their customers in online reviews," Caring's CEO Jim Rosenthal said.

"They stand out as among the best in the nation."
Some of the positive feedback that led to Pacifica Senior Living Bakersfield being a Caring Star of 2021 includes:
"Pacifica offered my mother a safe, friendly place to live. Each staff member was very kind and they took the time to develop a relationship with my mother that made her feel she was always among friends. The activities not only kept her busy but they brought her joy. They were careful to administer the correct medications at the appropriate times and they were attentive to her health needs. Pacifica was responsive to her needs as they changed without making her feel embarrassed or awkward. They welcomed her home when she came back from the hospital on hospice and treated her with love and dignity. We appreciate this unique setting and highly recommend Pacifica."


"The amount of personal attention, constant cheeriness that the employees have for residents is amazing. We feel totally confident and at ease with the care our mom has received. Very happy we chose Pacifica!"


"My mom received wonderful care at Pacifica and she was very happy in her new living environment. She perked up and made a lot of new friends."