Welcome to Pacifica Senior Living Bakersfield, a caring and compassionate senior living community offering Assisted Living and Memory Care that will make you feel right at home in Bakersfield, CA.
At Pacifica Senior Living Bakersfield, we strive to create an atmosphere where residents and their families live with total peace of mind. Our team members provide personalized care for each resident, creating an ideal balance of support and independence tailored perfectly to their needs.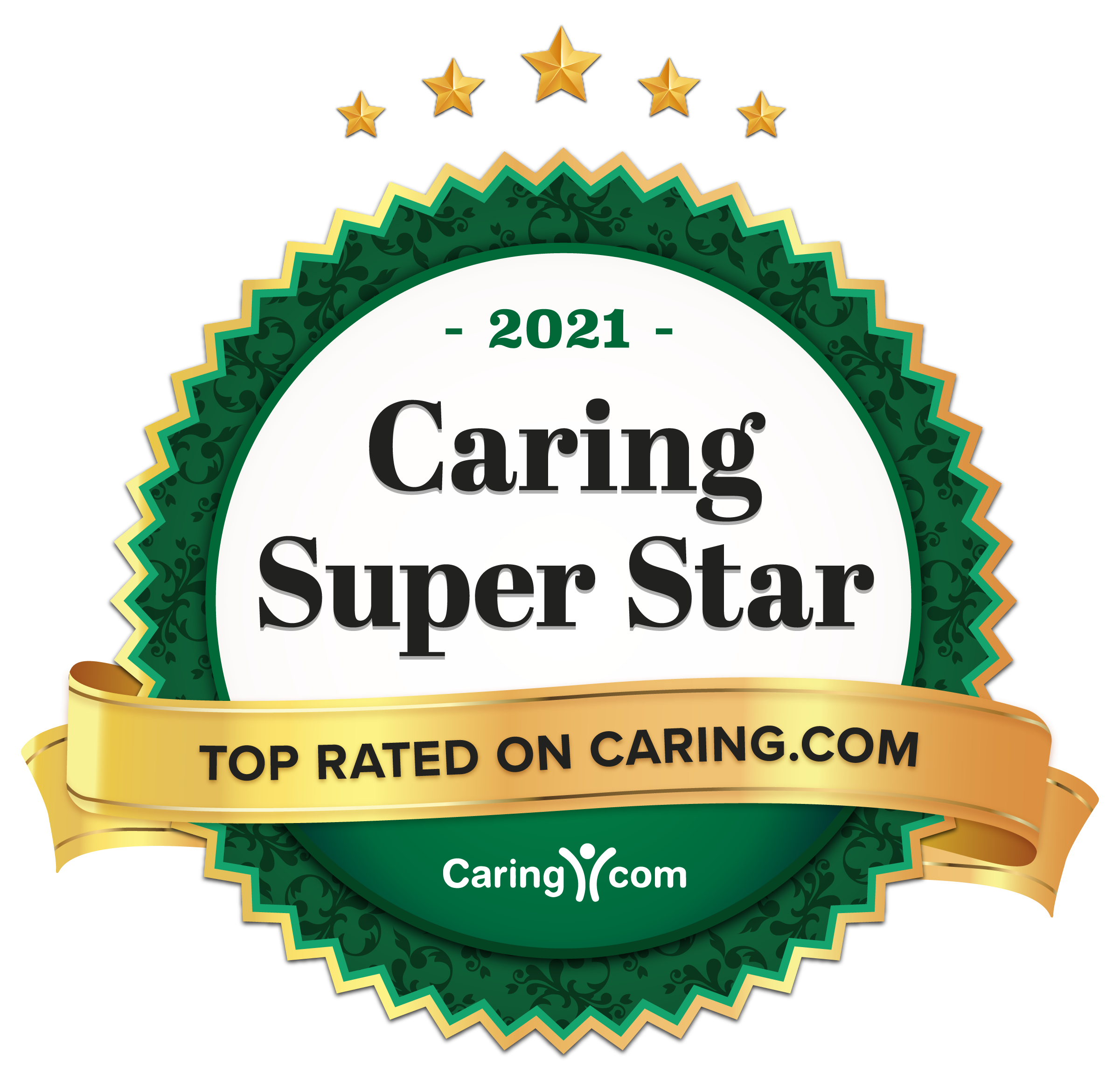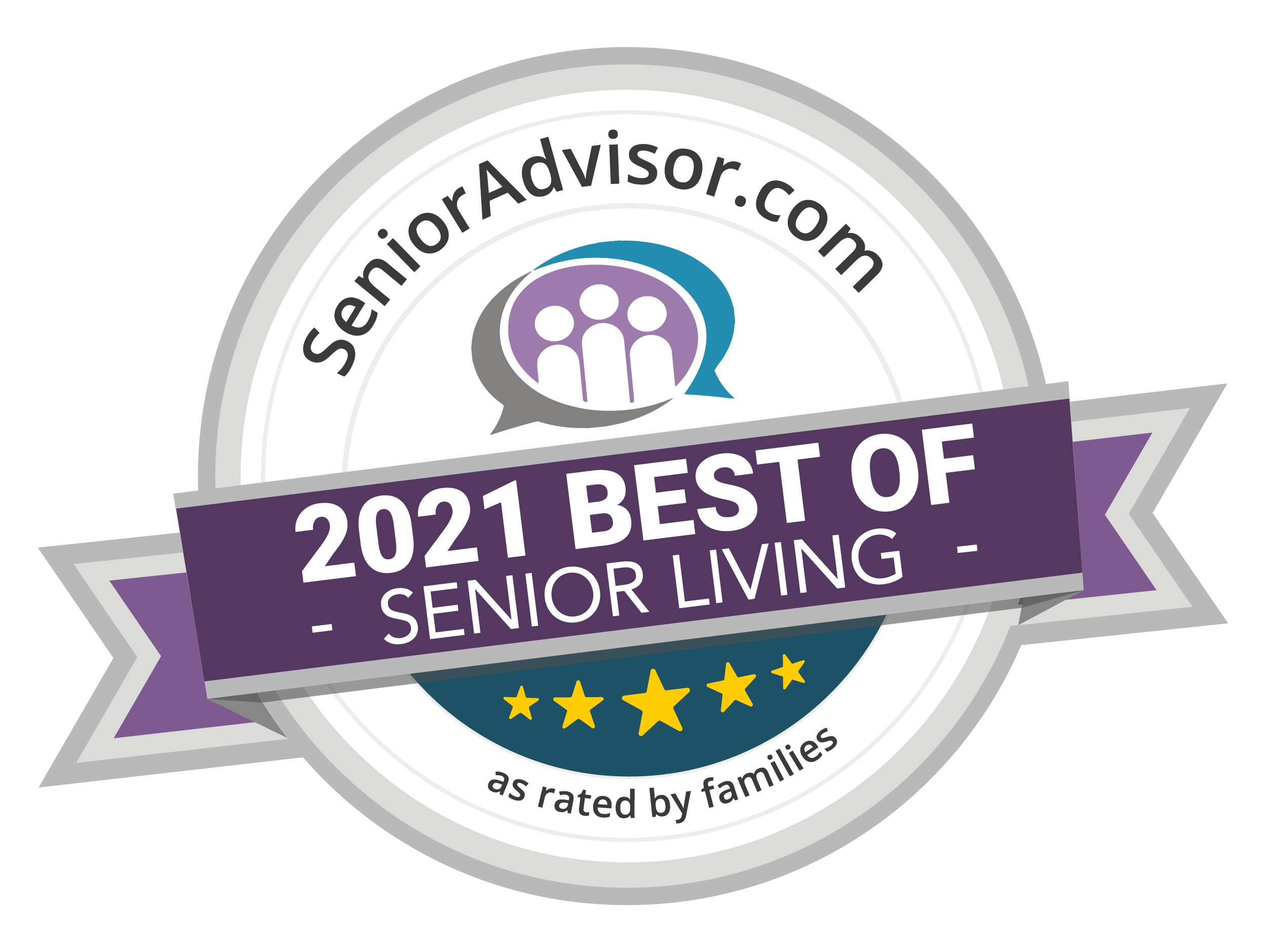 We are proud to congratulate Pacifica Senior Living Bakersfield on being named one of Caring.com's Caring Super Stars for 2021 and on winning the Senior Advisor 2021 Best of Senior Living award!
Assisted Living in Bakersfield, CA
Our Heartland™ Assisted Living community is designed to help residents manage their daily lives with personalized care from our team. We assess each resident when they join our community to create their individual care plan that adapts to their changing needs over time. Using these custom care plans, our team optimizes their approach for each individual, providing help with activities like grooming, bathing, dressing, and medication management as needed.
Memory Care in Bakersfield, CA
LegaciesTM Memory Care at Pacifica Senior Living Bakersfield offers a person-centered approach for our residents living with Alzheimer's disease and memory loss. We understand the unique needs of those living with memory loss, and our Memory Care program offers individualized support for residents managing Alzheimer's disease and dementia, providing assistance and enrichment that promotes social interaction, physical activity, and creative expression.
Dining at Pacifica Senior Living Bakersfield
Pacifica Senior Living Bakersfield residents enjoy meals three times per day, served in our beautiful restaurant-style dining room. Our dedicated kitchen staff crafts each meal by hand, serving delicious recipes that meet each resident's nutritional needs.
Activities and Amenities at Pacifica Senior Living Bakersfield
We invite our residents to participate in the activities and events that are offered throughout the community every day. Residents can view our activity schedule by checking the monthly calendar, which features opportunities like group outings, exercise classes, crafts, bingo, card and board games, and much more.
Housekeeping at Pacifica Senior Living Bakersfield
Housekeeping is a core part of our commitment to maintenance-free living, helping residents live comfortably in their surroundings. Our team helps with activities around the home like cleaning and organizing, offering linen services, laundry assistance, and more to help residents manage their daily routines.
Transportation at Pacifica Senior Living Bakersfield
When it's time for residents to see doctors or go shopping, we invite them to arrange a ride with our shuttle. We offer rides to and from businesses, events, and appointments throughout Bakersfield, including medical centers, grocery stores, restaurants, and more.
Things to Do in Bakersfield, CA
We enjoy an excellent location in a quaint residential area. Nestled in Southwest Bakersfield, we combine the unparalleled level of on-site comfort with off-site conveniences. From devotional services and quick access to delicious restaurants to organized shopping trips at Target or Walmart and planned strolls in the neighborhood, we offer everything your loved one needs to lead an active and fulfilling lifestyle. We are also conveniently located near the Mercy Hospital in case of any emergencies.
Pacifica Senior Living in Bakersfield, CA
At Pacifica Senior Living Bakersfield, we provide luxury resort-style amenities, around-the-clock-care, and comfortable, cozy apartments for our Assisted Living and Memory Care residents, creating a community where residents thrive.
If you want more information about life at Pacifica Senior Living Bakersfield, please give us a call or send us an email today. We are more than happy to answer any and all questions you have, and we cannot wait to meet our new neighbor!