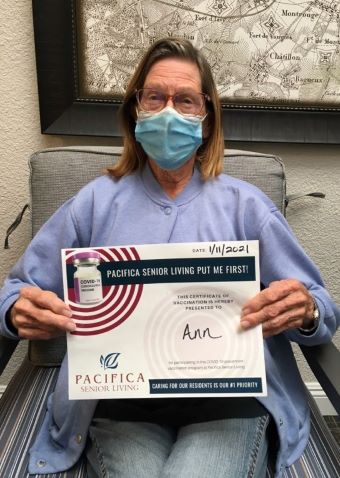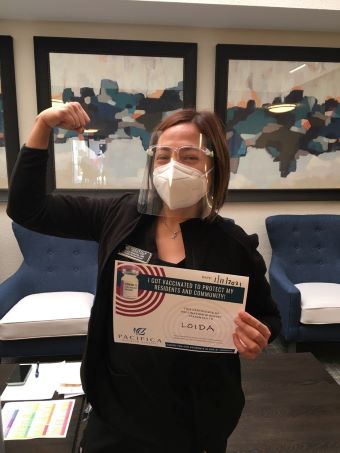 After months of diligent efforts to protect our family of residents and essential workers, we are thrilled to advance to the point of scheduling and implementing vaccination clinics at our communities across the country.
In December, we were one of the first senior living companies to procure the vaccine under Phase I of the Operation Warp Speed distribution process. This was the result of months of working diligently with the local pharmaceutical companies to ensure we were able to schedule vaccination clinics at our communities as soon as possible. By the end of January, over 50% of our communities will be vaccinated with the first dose and subsequent clinics planned to administer the 2nd dose booster. As we look forward to launching these clinics in all of our communities, we are thankful to so many who have demonstrated both determination and perseverance in ensuring all our residents and employees have the opportunity to receive the vaccine.
While we continue to see our residents and staff receive the vaccine, we remain ever-mindful of our goal to continue to promote the well-being of our communities by up-to-date health and safety protocols. Our mission is to provide compassionate, personalized care services with dignity and respect is our chief focus and participating in these clinics over the next weeks and months is yet one more example of our commitment to our residents and associates. We look forward to sharing more updates with you as we walk through this new and exciting time!
If you'd like to know more about Pacifica Senior Living, we invite you to visit any of our communities across the nation, and we look forward to an opportunity to welcome you to the Pacifica Family.