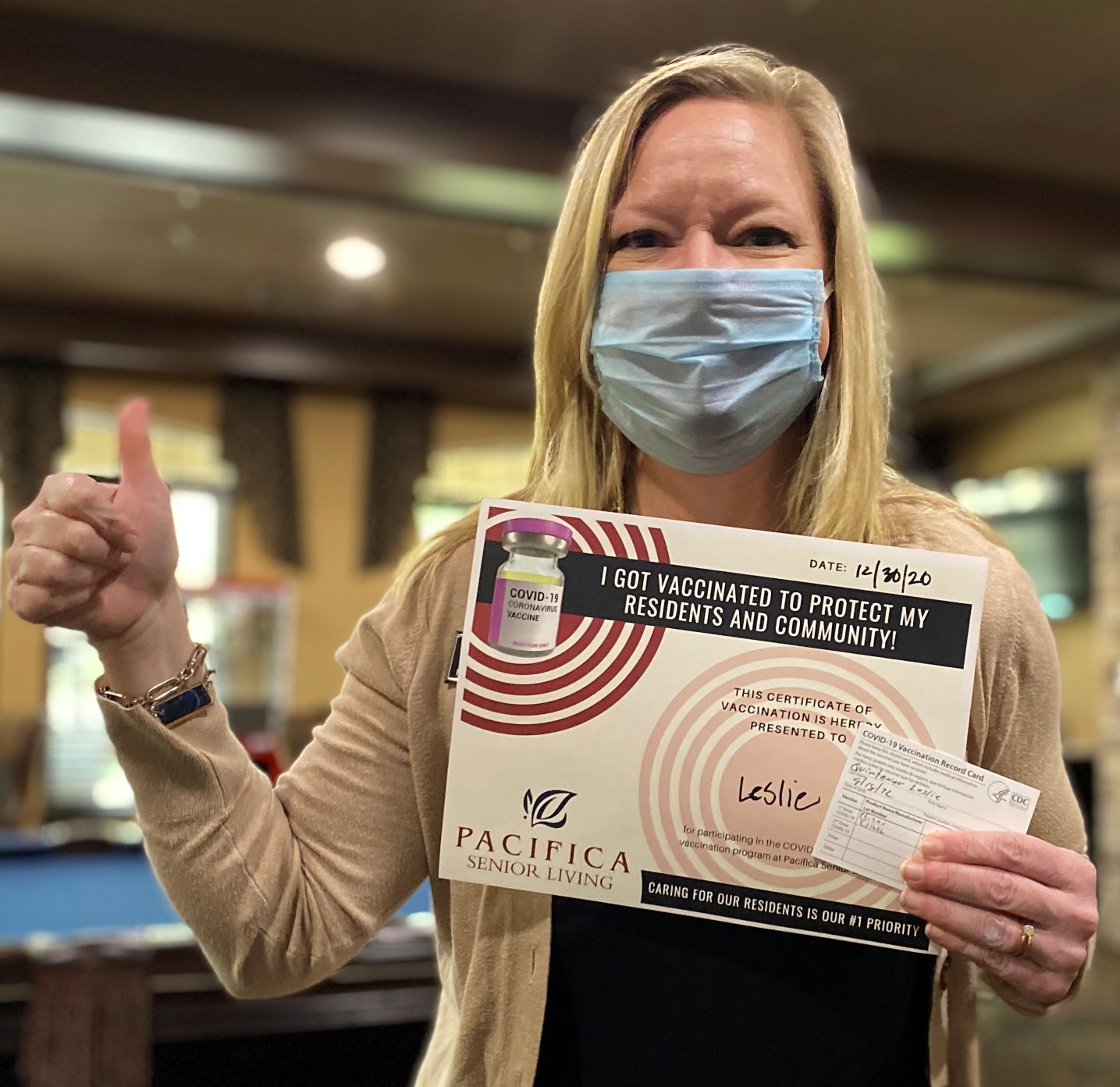 At Pacifica Senior Living, we believe it's always best to give good news when we have it—and today we have it. As of yesterday, December 30, the first of our residents at The Meridian at Kessler Park began receiving the life-saving COVID-19 vaccine. Nearly 80 doses were administered at Kessler Park for our residents, our team members, and our care givers, and we could not be more proud of the patience they've shown through 2020 in dealing with this pandemic, and in the relief and joy they get to feel now that they have been vaccinated.
Though they are the first of our communities to receive the vaccine—and as happy as we are about that—they will not be the last, and we will not be satisfied until every member of the Pacifica Senior Living Family is protected against COVID-19. All the same, we want to thank the community at The Meridian at Kessler Park for setting an incredible example for the rest of our Pacifica Family.
And it is not just the vaccine that has us in such high spirits at the end of 2020. We are also proud of our numerous award-winning communities that received illustrious Caring Star and Caring Super Star Awards from Caring.com for the incredible work they did over the past year in providing a safe, comfortable, and loving home for their residents every single day. You can view a full list of our Caring Award winners here, and we ask that you keep an eye out for another big announcement from us about a few other awards we took home in 2020—trust us, we can't wait to share that with you too.
Lastly, we just want to thank everyone in the Pacifica Family one last time for the love, care, and perseverance we have been able to show over a difficult 2020. We know 2021 will be better, and we look forward to spending next year (and many years after that) with you all.
Have a happy and safe New Year, and we will see you in 2021!