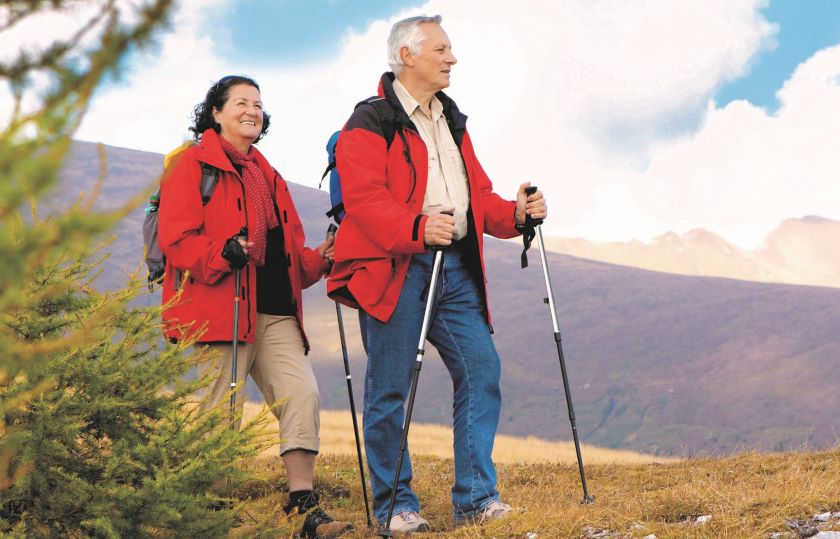 From a young age, we have been rushed by the world to do, achieve, and get things done. We are rushed to walk when we just started to crawl, rushed to school when had barely mastered crayons, rushed to apply to enter college after high school, rushed to get a job, rushed to get married and have kids, and on and on it goes. At some point though, we must learn to step away from the constant rushing and take in the world around us and choose a different path that leads to purpose and fulfillment and a fresh perspective on our aspirations and their impact upon those around us.
For many, the retirement years offer this unique opportunity.
After years of working in the corporate world, raising children, and engaging in all sorts of other things that rushed us along, retirement brings with it a chance to engage in the activities and hobbies you love and perhaps didn't have time for before, or even discover new hobbies that you never thought of trying years earlier. This leisurely lifestyle combined with the worldly knowledge you hold makes these years a perfect opportunity to cast a new vision on a life well lived, rekindle old loves, and perhaps even find a few new ones. It's the perfect opportunity to take advantage of a new season in life and flourish in the process.
In case you are wondering if it can be done, that is, reinvent yourself after decades of doing other things, consider the following examples:
Dorothy De Low, 99, an Australian woman who competed in the World Masters Games in table tennis in 2009;
Tao Porchon-Lynch, 93, who has been named as the world's oldest yoga teacher by Guinness World Records;
Min Bahadhur Sherchan, 76, who climbed to the top of Mount Everest in 2008;
Robert Marchand, 102, a French cyclist who set a new record for competition age in 2014 for the International Cycling Union; and
Carmen Dell'Orefice, 81 years young, who is the world's oldest working model.
These remarkable people are just a few of the many older adults around the world who have defied odds and continued to live healthy and meaningful lives despite the passing of years. Perhaps what stands out the most about these people, and so many others, are that they have not only continued to cultivate their passion for life, but they have held on to things that continue to give them purpose and drive them forward. They found passions and hobbies that brought meaning to each and every day, and it became their motivation to continue to go out there day after day and do it well. We hope you'll find that same type of joy and meaning and seek out those purposeful engagements with the world around you. As C.S. Lewis penned, "You are never too old to set a new goal or dream another dream."
At Pacifica Senior Living, this is the kind of attitude and lifestyle that we work to provide our senior residents across all of our communities, and we actively encourage everyone to find something they love in life and to go out and do it. Through our wide variety of carefully crafted activities and events, we endeavor to engage every resident with the world around them and help them see the beauty in each day. Each day is a gift, and we delight in seeing our residents live theirs' to the fullest.