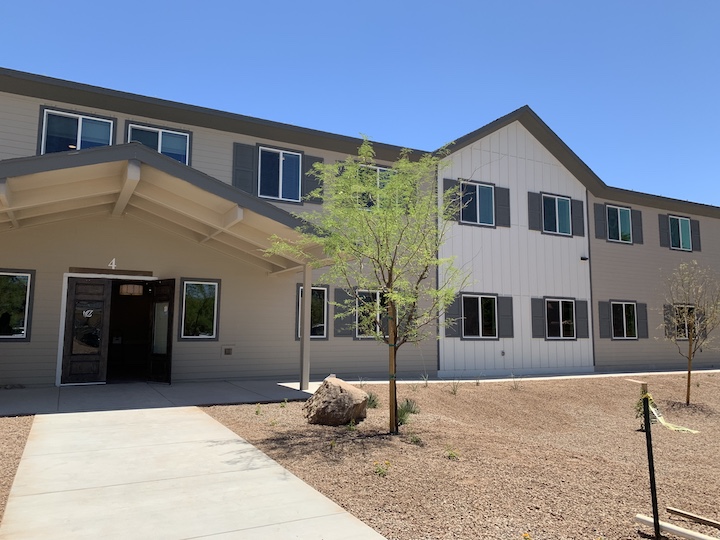 Located in the north Phoenix area, Pacifica Senior Living Paradise Valley provides a beautiful setting for those seeking assisted living and memory care options for their loved ones. With accolades that have declared them Best Memory Care Community in Phoenix in 2019, and Caring and Best in the Nation designations for 2020, it's clear they are doing a lot of things well! With the recent addition of a lovely new Assisted Living building, they are now poised to meet the needs of even more people who need loving care and services.

What makes them different? Ask anyone and they would proudly declare it is their dedicated staff. Whether it be running errands, laundry, housekeeping, or activities, the staff take special pleasure in ensuring all residents feel at home and are confident that their needs are being met successfully day after day. A quick peek at their Facebook page reveals a host of pictures of residents smiling as they enjoy happy hours, crafts, card games, outdoor exercise, gardening, and even a miniature pony for pet therapy! And doing all this in the midst of keeping everyone safe through COVID-19 is not only impressive, but inspirational as well!

Of course there are beautifully manicured grounds, lovely walking paths, and a brand new Assisted Living building, but our strength lies in recognizing the individual abilities and talents of each resident and allowing them to shine. Our Montessori-based Legacies program focuses on positives to create an environment that is joyful and hopeful, in spite of any cognitive impairments. In addition, our Heartland Assisted Living seeks to provide individualized care and services in an effort to continue to see each resident flourish and maintain their independence.

As with all of our Pacifica Senior Living Communities, we look to our mission to guide us and help us deliver compassionate, personalized care services with dignity and respect. We are thankful to every team member who makes this possible at Pacifica Senior Living Paradise Valley. We cordially invite you to visit anytime—the door is always open and we've always got something fun happening!
Call us today at: (760) 614-2639; or email us to schedule your personal tour. We look forward to meeting you.