Whether you've just been discharged from a hospital or you're looking for a place to stay for a few days, The Woodmark at Sun City is ready to welcome you home. Our Respite Care in Sun City, AZ, accommodates any senior's need for short-term housing, with the addition of providing professional assistance and a full complement of life enrichment activities.

Designed to acclimate the extra demand for support while recovering after a medical intervention, this living option is an excellent fit for those who need extra help to ease the transition home. It can also be a convenient solution for those requiring a bed to rest their head while the primary caregivers are out of town. As part of our family, seniors here benefit from our team's compassionate assistance, restaurant-style dining, and full access to our attractive amenity spaces, no matter how short the stay. We have a coffee shop, a beauty salon, a fitness center, and a library, along with multiple gathering areas. To boost your comfort even more, we also offer a variety of life enrichment activities, which include scheduled outings, live entertainment, arts and crafts workshops, and more.

Phone today to see if our senior living community near Phoenix is the right fit for your short-term stay needs!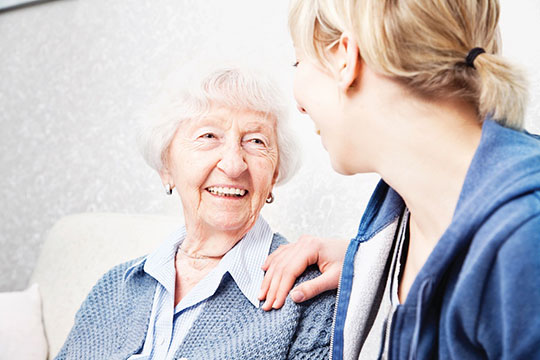 Short-Term Care Experience
Contact us to learn more about our Respite Care program and to discover why it's a perfect fit for your short-term needs. Feel free to stop by for a tour, as well.
Join any of our daily activities, clubs, or entertainment options
Dedicated team can help with personal care & hygiene
Delicious daily meals that nourish and satisfy
24-hour team and emergency systems
Short-term care and rehabilitation
Dementia or Alzheimer's programming and care