Woodmark Legacies at Sun City is proud to offer award-winning memory care through our LegaciesTM Memory Care program, designed for residents navigating life with dementia, Alzheimer's disease, and other memory-related conditions.

We understand the unique challenges life with memory loss presents. We offer secure housing and 24-hour care, helping residents and their family members live with peace of mind. Our staff members are licensed to provide compassionate, personalized memory care services for residents living with dementia and Alzheimer's disease, preserving their quality of life and enhancing their daily routine.

As a Pacifica Senior Living community, our memory care procedures are designed to maximize residents' safety and peace of mind. Comfort and safety are our highest priorities, playing a paramount role in our approach to housing and care. With emergency call systems located in each apartment home, residents may request assistance from our expert staff with the press of a button -- minimizing the risks associated with living alone.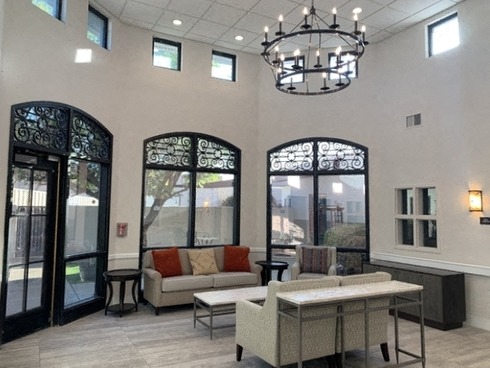 We encourage improved moods and cognitive wellness through engaging dementia-specific programming, providing daily opportunities for memory care residents to explore fun hands-on activities with their peers. Our team members are happy to assist residents as they enjoy lifestyle-focused activities, including popular events like group exercise, brain games, arts and crafts, individual therapies, and many more. We tailor our activities to suit residents living with dementia and Alzheimer's disease, creating safe and engaging ways to have fun while calling Woodmark Legacies at Sun City home.

We use a comprehensive approach to memory care that puts residents at the center of their care routine, using assessments to determine each person's level of care prior to moving in. Many services are universal, including housekeeping, medication management, and dining.

By creating customized service plans for residents according to their unique daily care needs, our staff members are equipped to provide an ideal balance of supports for residents living with dementia and Alzheimer's disease. Our compassionate staff members assist residents with a range of daily living activities during their daily check-ins, including bathing, grooming, and dressing. Escort services throughout the community are available.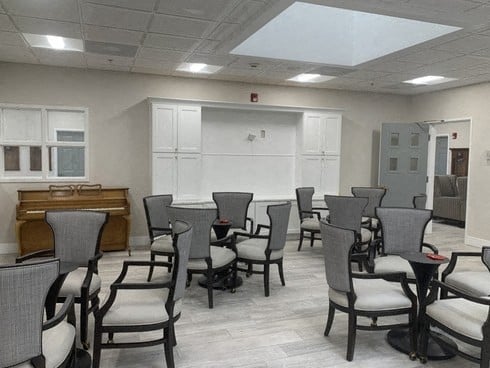 Our dedicated kitchen staff invites residents to dine in our restaurant-style dining room up to three times per day, with a variety of menu options available for breakfast, lunch, and dinner. Families can rest at ease knowing each resident's nutritional needs are the top priority among on-campus chefs, with meals carefully-crafted to fulfill their recommended daily intake.

When our dementia care and Alzheimer's care residents need rides to nearby hospitals and doctor's offices, we are happy to assist with scheduled transportation services. Our transportation team helps residents navigate many neighborhoods throughout the Phoenix, AZ vicinity, providing a safe and reliable way to attend appointments.

Families who are interested in learning more about our LegaciesTM Memory Care Program and Alzheimer's care services are welcome to request information by phone or email. Our team is happy to explain the difference between our LegaciesTM Memory Care Program and other levels of care available through Pacifica Senior Living, like assisted living and independent living. We look forward to meeting you!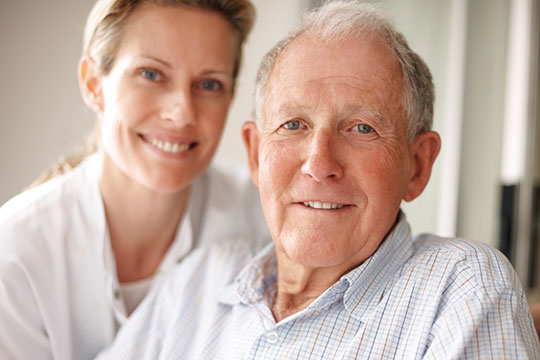 The LegaciesTM Memory Care Experience
Stop by for a visit, meet some of our residents, and see what makes our Memory Care community in Sun City, Arizona, unlike anything else in the area, such as:
Calm and familiar atmosphere
Safe and secure community
24-hour care
Emergency call system
Specialized, personalized care including redirection techniques and cognition-based activities
Aid in bathing, grooming, and dressing
Housekeeping and laundry
Three meals daily
Medication management
Scheduled transportation
And more