The Woodmark at Sun City is here to provide Arizona's finest in Alzheimer's disease and dementia care through our award-winning LegaciesTM Memory Care program that is relaunching in our community this January. With our 24-hour care and a team expertly trained in compassion and understanding, our Memory Care program is able to provide the high quality of life that our residents need without having to sacrifice any of the comfort and safety that they want in their senior living community.
At Pacifica Senior Living, we understand that the safety and security of your loved ones is paramount, and we have features and procedures in place to not only ensure these things for our Memory Care residents, but to also provide the kind of care that encourages their mental wellness while minimizing the risks associated with living with a memory-loss condition.
Our residents often need a higher level of care, and we are willing and able to provide it to them, 24 hours a day, every single with the latest in redirection techniques, aides and team members present to help with wandering, and lifestyle-focused activities such as group exercise, brain games, individual therapies, and more, all perfectly tailored to their needs thanks to our individualized care plans.
Our care starts at home, with our ability to aid residents living with Alzheimer's and dementia in daily tasks such as bathing, grooming, dressing, and escorting to and from meals. We also provide our Memory Care residents with linen and housekeeping services, manage their medicine, and work to ensure that all of their provided meals are meeting the nutritional needs of their diet while still being a delicious treat to enjoy three times a day.
This approach continues on through the rest of the Woodmark at Sun City. First and foremost, our community is safe and secure affording our residents freedom and independence at home, while care is never far away when needed. Additionally, all of our rooms include emergency call systems so that it is never a struggle to get access to said care 24 hours a day, every single day. We also provide scheduled transportation to and from outside appointments and events so you never have to worry about your loved one needing to get to a doctor on their own. In our Phoenix, Arizona community, we truly have every aspect of your loved one's day covered and accounted for so the whole family can rest easy knowing they are a part of the Pacifica Senior Living family.
If you would like to learn more about the LegaciesTM Memory Care program available at The Woodmark at Sun City in Phoenix, AZ, please give us a call or send us an email today. We are more than happy to answer any and all questions you may have, and we look forward to meeting you.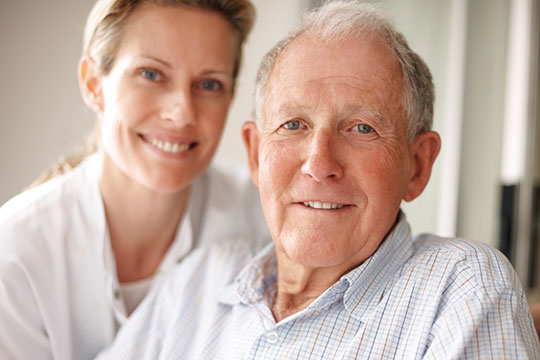 The LegaciesTM Memory Care Experience
Stop by for a visit, meet some of our residents, and see what makes our Memory Care community in Sun City, Arizona, unlike anything else in the area, such as:
Calm and familiar atmosphere
Safe and secure community
24-hour care
Emergency call system
Specialized, personalized care including redirection techniques and cognition-based activities
Aid in bathing, grooming, and dressing
Housekeeping and laundry
Three meals daily
Medication management
Scheduled transportation
And more