Memory Care
You don't have to face the memory loss of your loved one alone! Pacifica Senior Living Peoria in Arizona specializes in treating and supporting seniors with Alzheimer's disease, dementia, and other memory-related conditions. Our medical and administrative team are trained in the latest research methods to ensure our residents have the mental, physical, and emotional support they need to maintain the best possible quality of life. The families of our residents see the difference in the care and attention to detail we pride ourselves on – your family becomes part of our family.
You Don't Have to Deal with Alzheimer's Disease Alone
Our philosophy of programming encourages security and a sense of wellbeing for the residents in our cottage-style community. Our Resident Services Director customizes a personalized service plan for each resident using a range of techniques, activities, natural cues, and routines that provide a structure for a dignified living. Every team member, not just medical, has extensive and specific training for Dementia and Assisted Living care before they start with Pacifica and they are required to continue learning with monthly and annual requirements.

We ensure a range of team is on-site and awake at all times, including medical technicians, caregivers, nurses, administrators, and more. These dedicated and compassionate people are the ones who make the day to day experience at Pacifica Senior Living Peoria one that embodies family, safety, and happiness. From morning to evening, seven days a week, we engage our residents in activities in groups or one on one that stimulates long-term memories, physical strength and flexibility, and emotional connections.

Communication is one of the most important priorities for family members, and our goal is that you are always aware of what's going on. You can find out more about what's happening in our community through regular newsletters and a Facebook page. Every quarter, we also hold assessments and meetings with family members to discuss care plans, changes in services, and answer questions.

We are happy to welcome new residents at any time, so please reach out to schedule a tour or call stop by for a visit.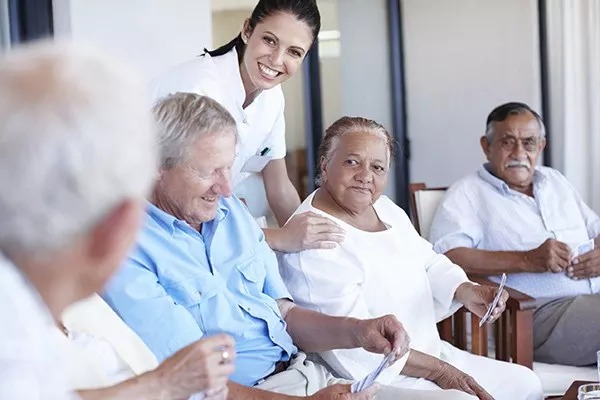 Pacifica Senior Living Peoria offers the following Peoria Alzheimer and dementia care features.
Predictable Pricing or Customized Pricing options
Compassionate and expert caregivers
Natural Cues – like the aroma of food or color schemes – to calm residents and guide them through their day
A spacious and enclosed, safe and secure outdoor setting for leisurely walks
Embrace the World Activities Program and Ambassador Program
Dementia-specific activities program
Accommodate the needs of difficult behaviors
All of this and even more, call us today!