Living Options
Our living options include a variety of programs, therapies, and activities for improving the quality of life of our residents in Peoria, Arizona. Pacifica Senior Living Peoria embraces the latest research and techniques for enhancing and sustaining the health and wellbeing of each of our residents. We personalize service plans to meet the needs of the seniors in our care and surpass the expectations of their loved ones.

Conveniently we are near TMC Hospital and Geropsychiatric Center, University of Arizona, and a range of specialized medical offices for any off-site healthcare need our residents require – and we provide the transportation to get our residents where they need to go. They all benefit from 24-hour awake staff who are trained in medical services specifically for memory care and assisted living. Our priority is always to ensure the utmost attention to the health of our guests.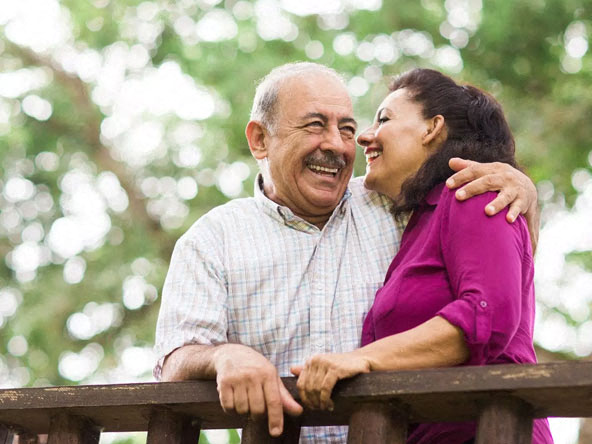 Memory Care
With cottages housing approximately a dozen residents per building, we can give daily personalized attention that builds intimate relationships that are like family for the years we all live and work together. Our full-time activity director keeps us all busy with fun and medically appropriate events that encourage interaction and mental/physical engagement.

Our community provides:
• A caring, home-like environment with beautiful grounds
• Dementia-specific activities program and event calendar
• 24-hour professional staff and Licensed Nurses available 7-days a week
• Spacious private or companion accommodations, each with its own bathroom
• Support for difficult behaviors
• Full-service beauty and barbershop
• Three meals served daily, plus snacks
• Lifetime fixed pricing –OR– customized pricing
• And so much more.

Ask to see our event calendar or join us for a meal to see just how happy our current residents are with the care they receive in our homes for seniors with memory loss conditions. Our friendly staff is always glad to answer your questions or give you a personalized tour. Schedule your tour - we hope to see you soon and join us for a complimentary meal.
Our Awards
Our community is proud to have earned the following awards.